Just B Yoga is pleased to welcome aboard Fiza (pronounced Fizz-uh) Irfan as a new right hand as Program Assistant and assistant to Belinda.
Fiza's credentials and connections to the community are mind-blowing. Their energy and passion are enviable. We are fortunate to have Fiza help us chart our future and serve the community.
Fiza may be answering emails or Facebook messages. They'll be helping with newsletters, blog posts and keeping things organized. Most importantly, keeping me (Belinda) in line and focused! (lol)
From Fiza:
I am currently in school for social work at MSU and have a passion for working and helping people in need, especially marginalized communities. I previously worked at the Lansing Area AIDS Network (LAAN) for a little over 5 years, doing HIV testing and counseling, case management, and helping people living with HIV quit tobacco use.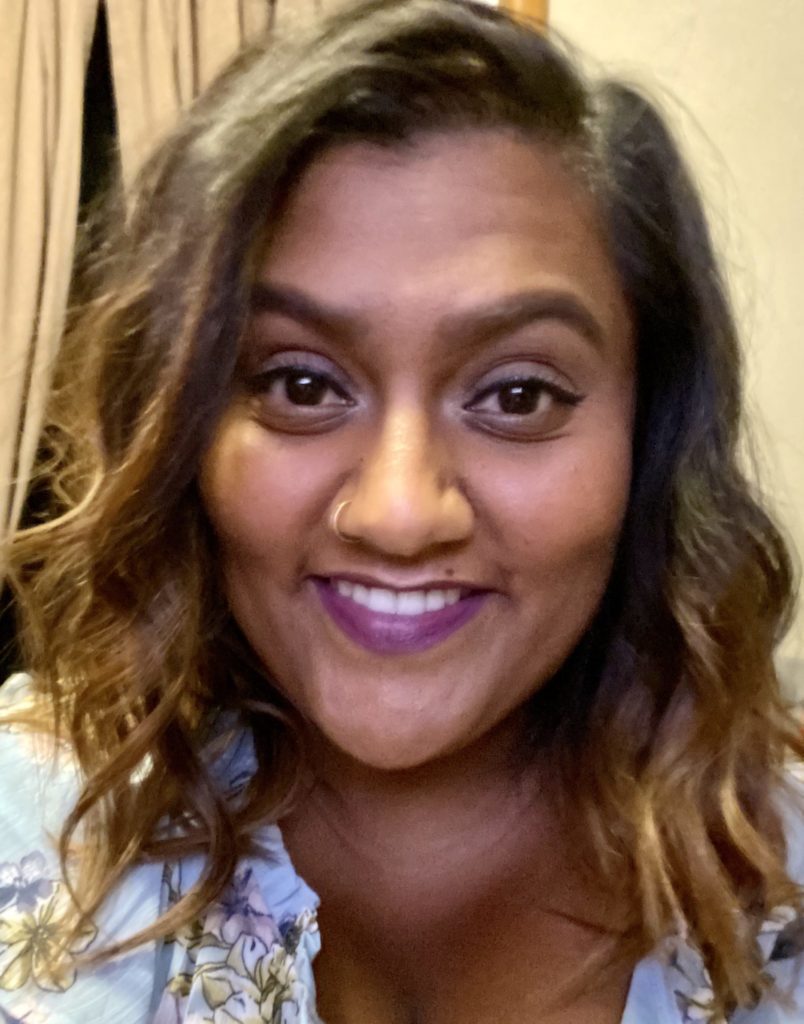 Through work at LAAN, I grew a passion for social work, social justice, and social advocacy. I am a huge advocate for mental health, sexual health, and body positivity; and actively continue to be non-judgmental and open minded towards everyone I meet.
As a Lansing area native, I'm familiar with different communities in the area and am looking forward to building new connections and immersing within these communities through Just B Yoga!
In my free time I enjoy re-watching Call the Midwife on Netflix, going to the movies to watch crappy horror movies (pre-COVID), snuggling up with my co-dependent kitty Minny (short for Minerva), and eating just about anything and everything!
Other loves include Halloween, cheeseburgers and tacos, sleeping in, and annoying my mom, little sister, and partner with shenanigans.