Anika Fassia found Just B Yoga when it was very new in 2010.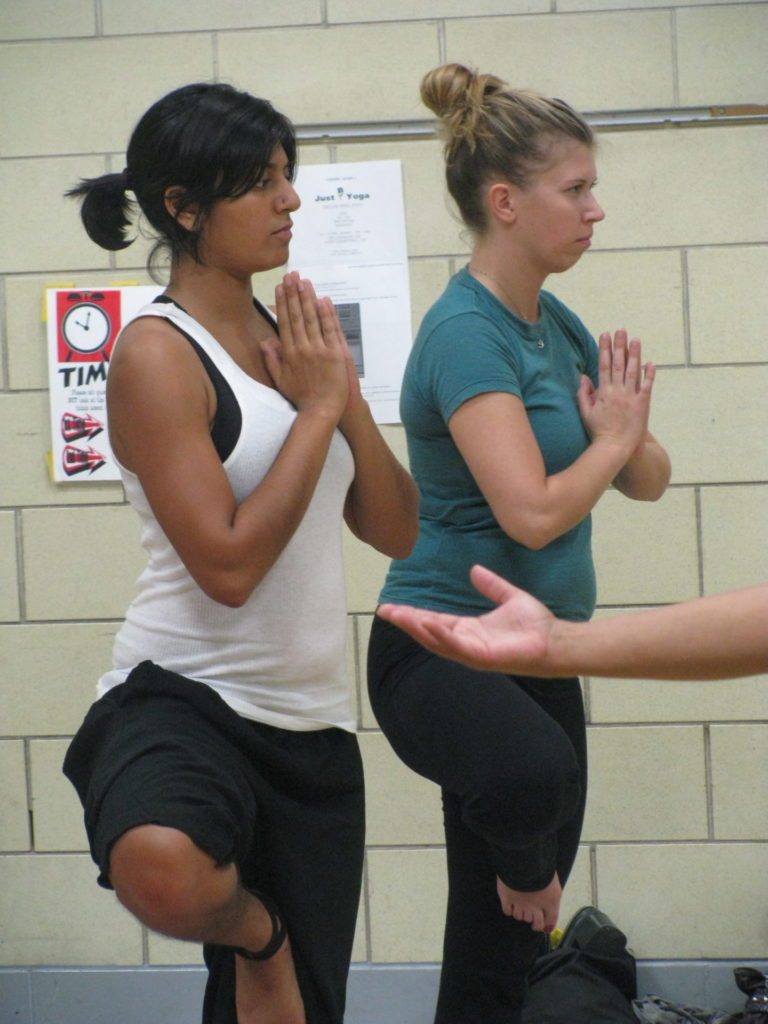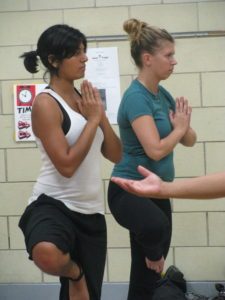 The weekly free yoga class on Wednesdays was in the gym of an elementary school. No frills.
Anika quickly became a regular on the gym floor with her neighbors working in to their yoga. Her practice was new. Her smile and laughter were free. Her spirit was full and beaming.
That's what she shared last night at the Wednesday free yoga class when she taught for the first time – at home. Anika provided Just B Yoga with a lovely milestone – her transition from student to teacher.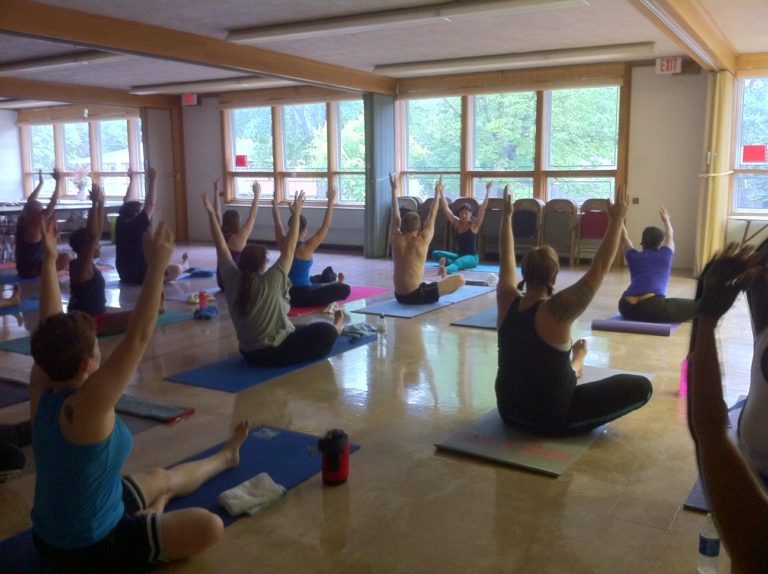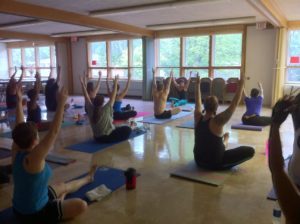 What more beautiful gift can there be in a community class than for one of their own to grow deeper into the practice and give back and share?
Home is what it feels like when I survey the faces in the room and start to notice time and events that we've shared that are weaving a lovely fabric that connects us. Home is what it feels like when we laugh until we cry with no obvious cause other than we're together. Home is what it is when one of our own stands before 28 people and she's received with support and hugs and celebration.
Anika is nearing the end of her teacher training program at Hilltop Yoga.  She has been exploring deeper into the history and philosophy behind yoga asana practice.
I know she'll develop into a wonderful teacher. There's no pretention to her practice. She's an explorer in each posture. She's an adventurer through her sequence. She lives community values in her day-to-day life. Family.
Om shanti.