Today Just B Yoga will be the first stop on the Greater Lansing Food Bank Garden Project Garden Tour.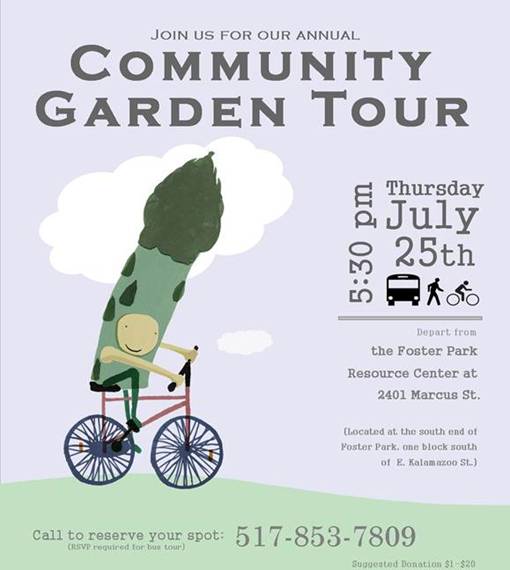 It's an great honor and one that came by surprise. We got a Facebook message from Alex Bryan, a yogi and manager of the Garden Project, with a link to an article in the City Pulse. He sent this yesterday. The tour is today. (5 p.m.)
"Hey, look who got a shout-out in the City Pulse article on the garden tour this week."
So I feel like the Just B Yoga studio is the opening act of a big show! People will bike or bus or drive along this tour to see examples of community gardens around Lansing. How awesome that a garden that yoga grew will be first.
We hope you will come and see our garden on the tour. If not, come by any time and join up and volunteer. You work, you eat. That's our rules.
So here's a bit of our garden story.
It started last year when we took over the whole building and the existing box garden.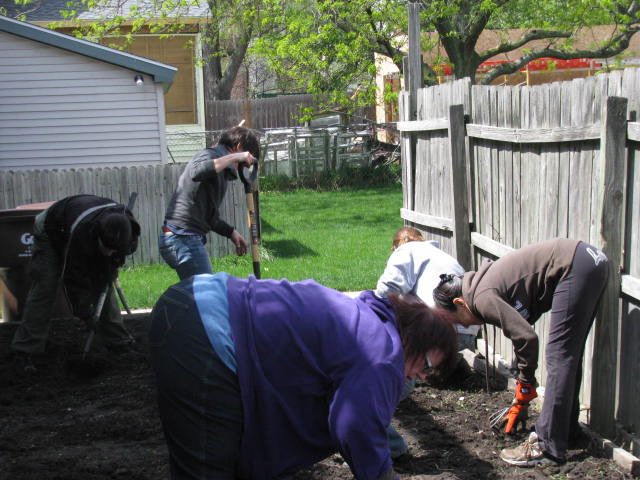 Yoga and tai chi students and families came to help clean up the box and get it planted.
We had the great fortune to have garden/farm knowledgeable yogis among us like Julie Cotton!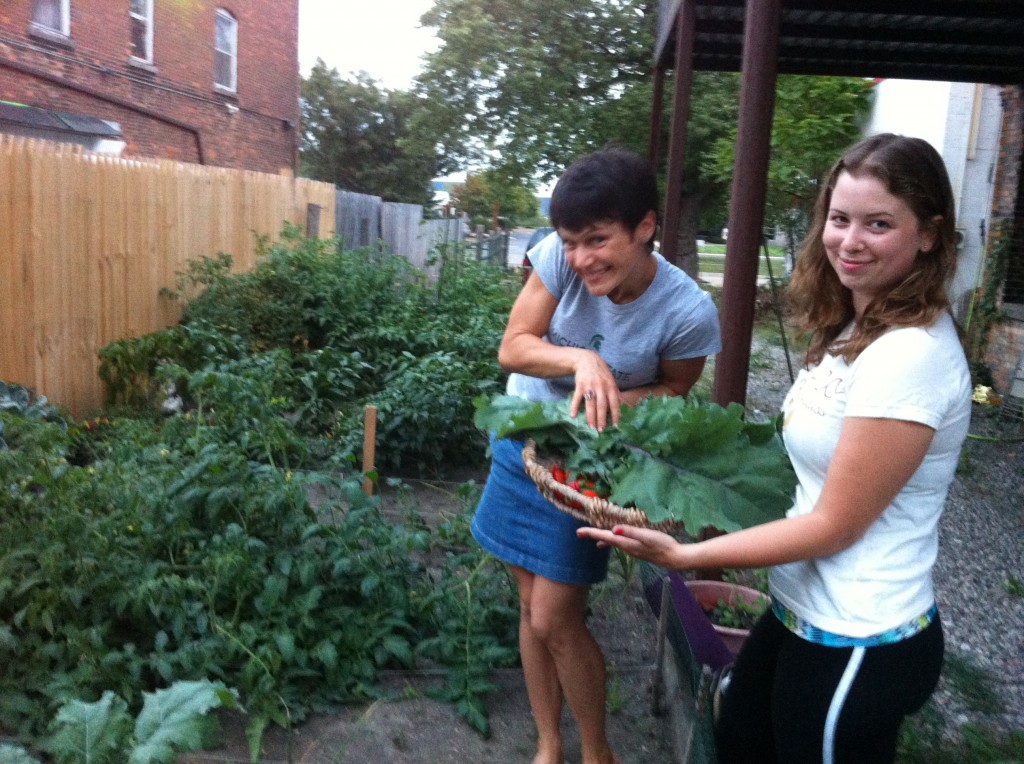 We grew more tomatoes than we should have and tons of kale and we learned a lot.
Lots of students helped water and weed all summer. It was a truly collaborative effort.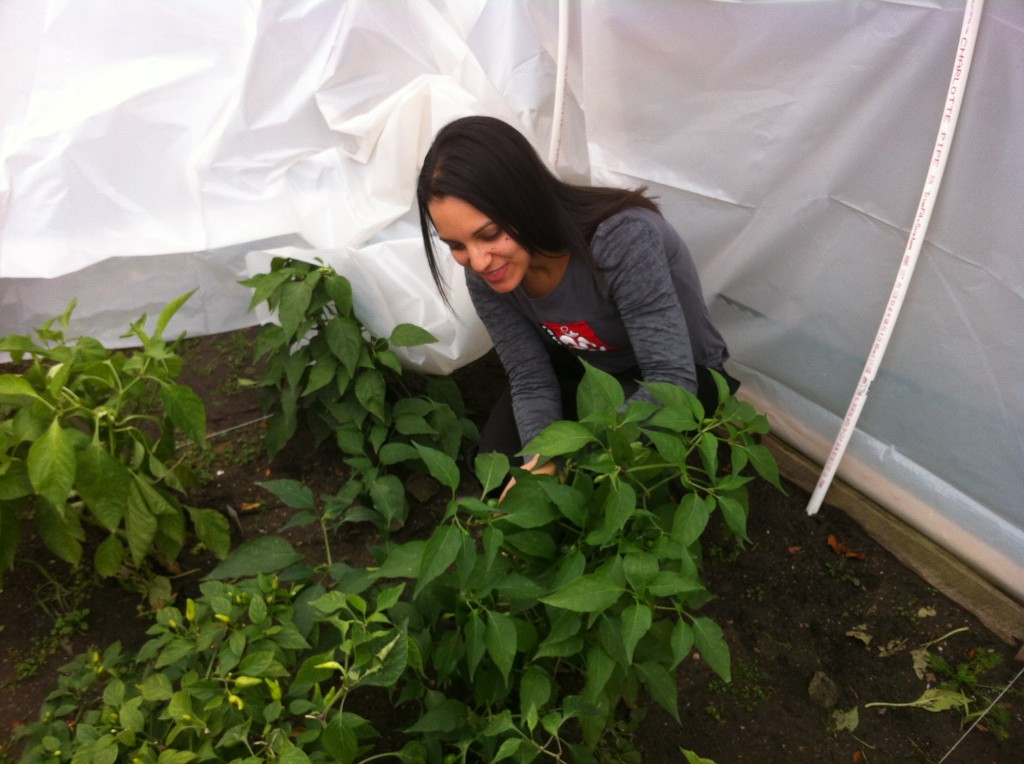 And then we extended our season with the hoophouse!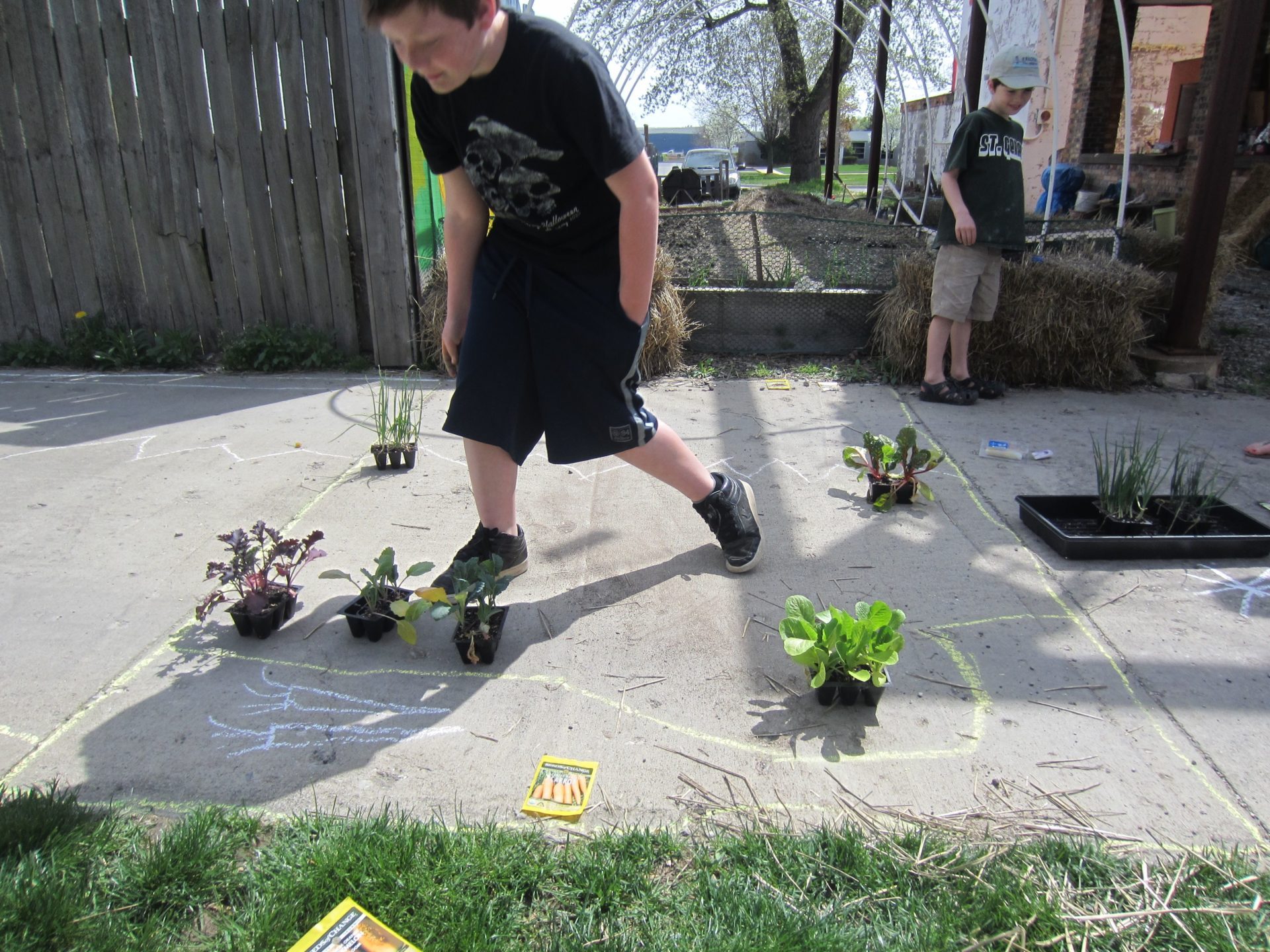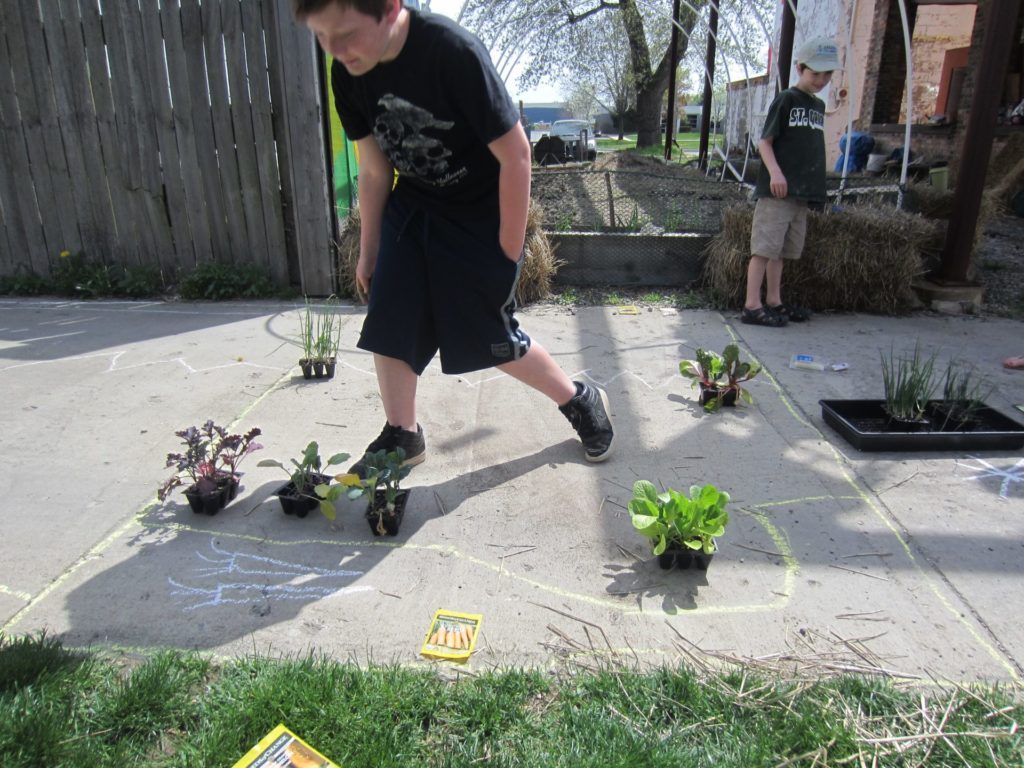 This year we created yoga programming around the garden by making a kids garden and yoga class, City Sprouts.
Kids learn about gardening and fresh food and they do some yoga exercises while their parents do yoga.
We also spruced up the garden with a mural on the back fence.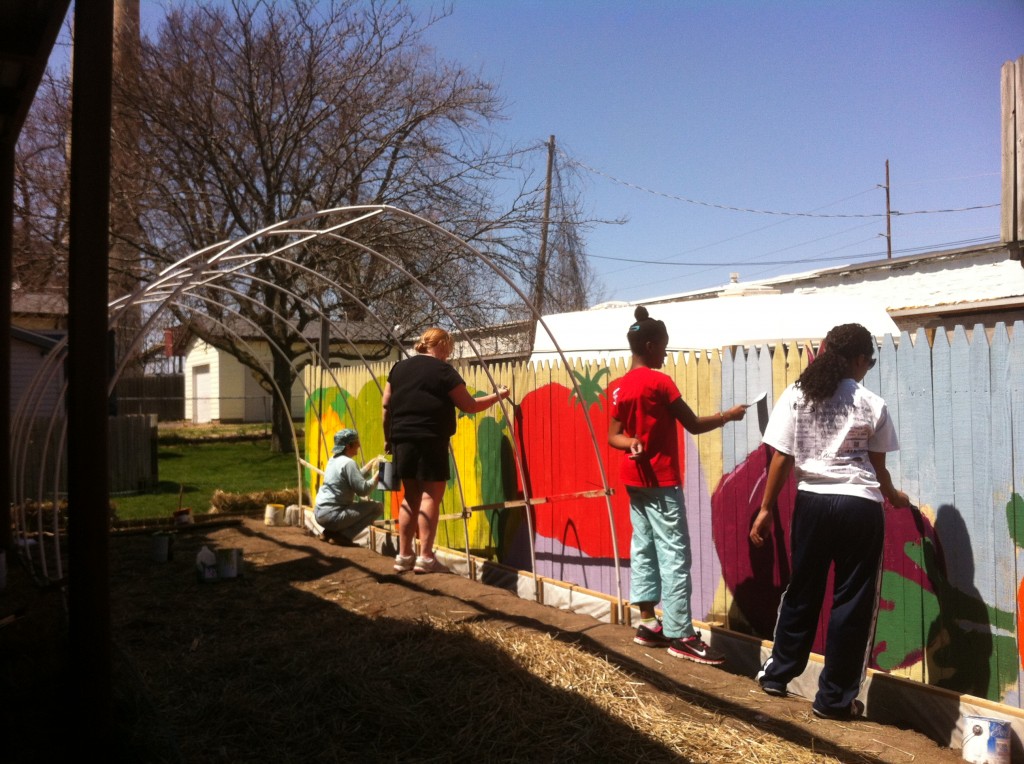 The garden was designed by the kids and planted mostly by the kids.
Andrew Kranzman is our compost expert, keeping it turned and healthy.
We've even started working with local farmers to sell their produce at the studio.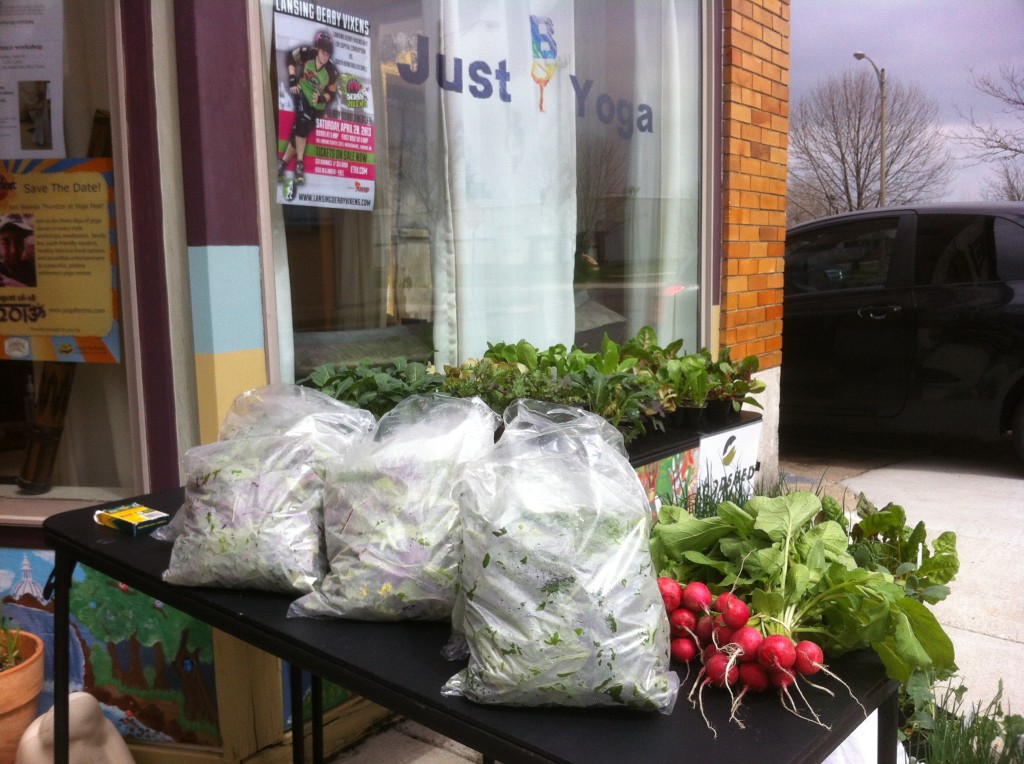 Yoga is a practice of mindful movement in our bodies and mindful treatment of our bodies. It translates as union or connection. We connect our yoga practice into the food we cultivate and what we eat. We also connect our practice in how we work with each other as community.
Here's our garden today. We hope you come see it in person soon!
 Many thanks to these special Just B Yoga family members for helping our seeds take root:
Emily Reardon, Julie Cotton, Emily White, Andrew Kranzman, Sybil Shelton-Ford, Connie Varma, Tara Scott, Amy Meldrum, Kathaleen Parker, Gale Amon, Margie Glennon, Anna Kaschner. (If I missed someone please accept my deepest apologies)