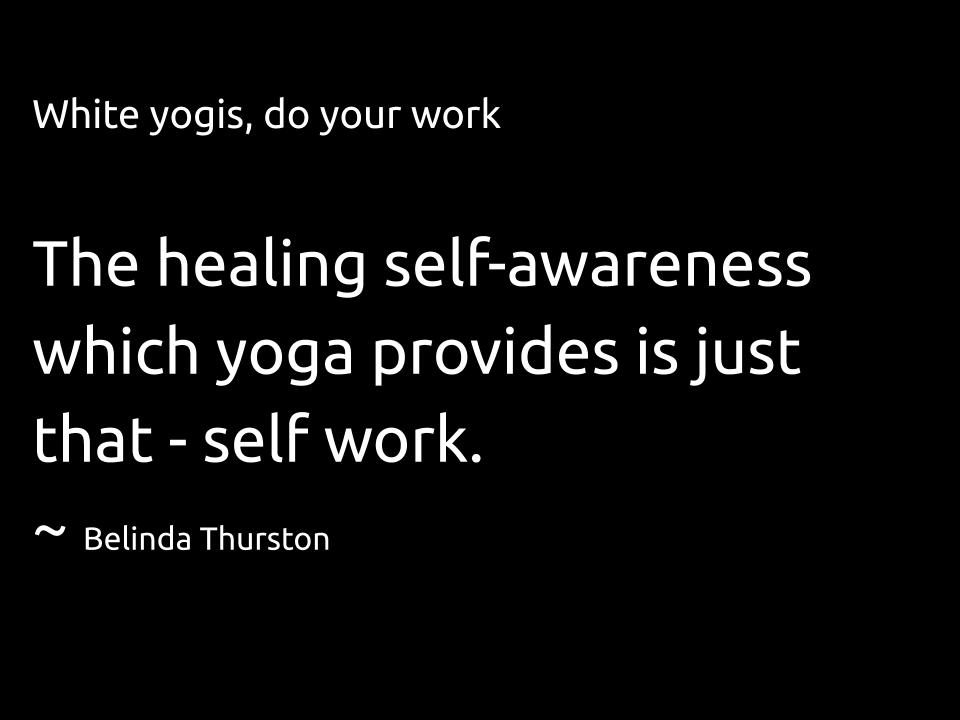 All yoga teachers must be wary of ego as we step into daring to say we "teach" yoga.
It's a slippery boast to say we know this sacred practice of enlightenment and can help others navigate the path.
For those of pale-skin European blood, saviorism is particularly insidious and to be called out in this climate charged against racism, injustice and oppression. White yogis cannot suggest yoga as a salve for the wounds of generations of ongoing assault on Black and Brown people – physically, mortally, intellectually, economically, emotionally, ancestrally, spiritually – without acknowledging your role inflicting those wounds.
Yoga isn't a prescription we write out to our students benevolently.Yoga is a practice that we share by DOING the practice.
We practice the yamas (what we restrain from outwardly) in our actions, words and intentions.We practice the niyamas (what we observe inwardly) in our actions, words and intentions. We care for our bodies (asana, saucha, pranayama, pratyahara) so they are pure vessels for spirit-mind work.White yogis must do the self-study work (svadyaya) with honesty (satya) and diligence (tapas) to see your role in systems of oppression in yoga and the world around them. You must admit your contributions to systemic racism and inequality and start to correct them. (Microaggressions, inequities, implicit bias, disparities, complicit oppression)
Then with humility we can all join together to build community (sangha) that is based on mutual respect and balance (sattva).Yoga is how we walk in the world, what we DO, not how we pose. #yogaactionnotposing#actionsnotwords#thisisyoga#socialjusticeyoga#blacklivesmatter#wearenotbroken#decolonizingyoga#justbeing#beingjust#doyourwork#yogihealthyself