Welcome to April and Spring Fever.
Why not celebrate by getting on your mat and bringing a friend.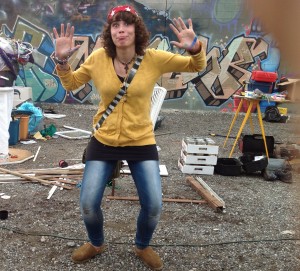 In honor of April, we are celebrating with Yoga "No Fools" Month.
The student who refers the most new friends to the studio will win a free unlimited month of yoga at Just B Yoga!
So fool your friends into yoga and convert them, no foolin'.
Treat them to a "movie" and come to yoga. (They will move and hopefully enjoy a new storyline for themselves)
Give them a surprise party – come to yoga. (ya'll know we party all the time at Just B Yoga)
Tell them there'll be chocolate, and then BAM! Yoga. (oh – and chocolate)
Be sure to have your name on their New Student Form under "how did you find out about us."
Thank you for your support of our studio.
Now get to April Foolin' your friends for the sake of yoga!