Yoga with kids and teens is my jam.
I can't say that enough. J. A. M.!!!
Joy. Adventure. MixingItUp.
Just B Yoga has been working with the youth and teens at the Southside Community Coalition the last few weeks with some yoga programming. The program was made possible by Michigan Communities in Schools.
What does yoga with kids look like?
It's freeing and adventurous. Yoga can be helpful to learn boundary-setting, body acceptance, freedom of expression, non-competitive and non-comparative being and more!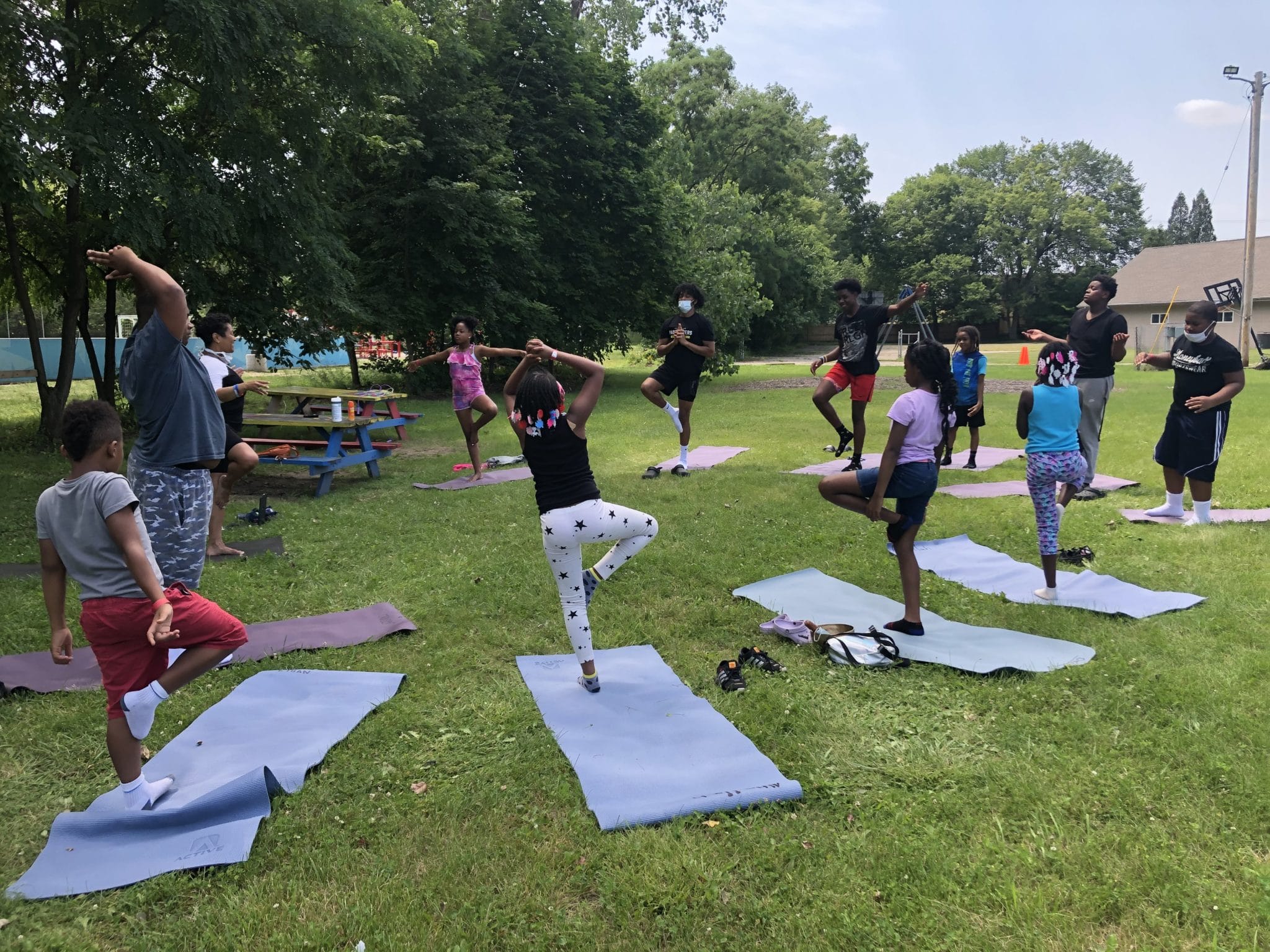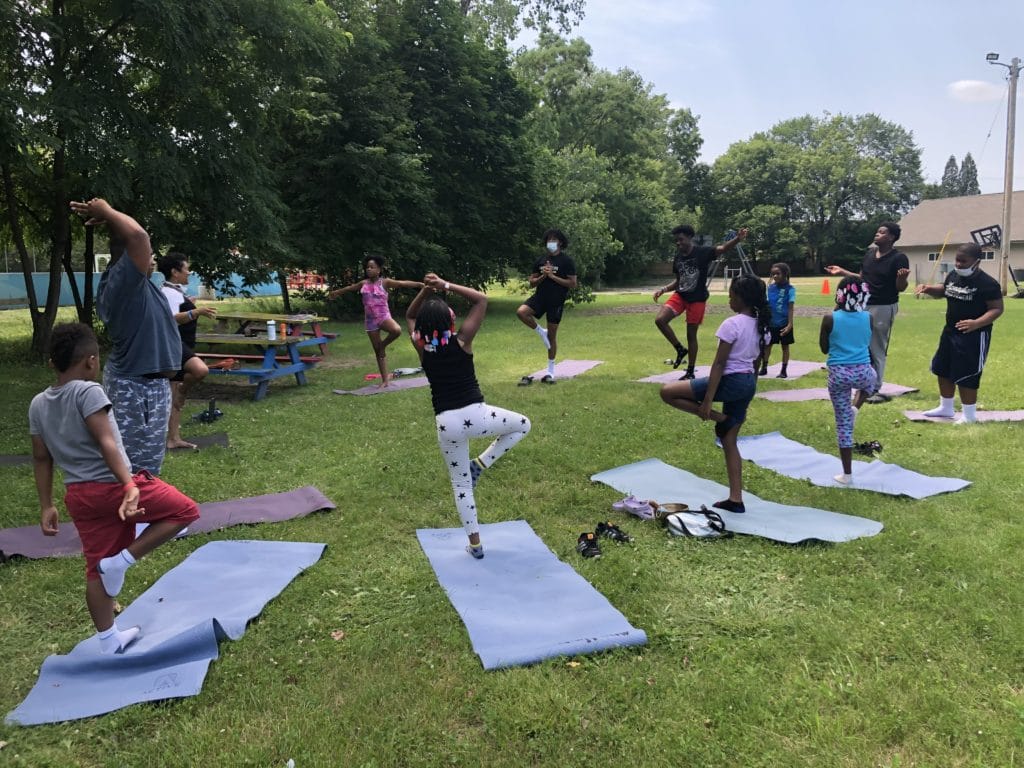 I try to help young people set some loose but acceptable ground rules for themselves and then move from there. In a circle we can all see each other and be seen. No one has to participate in the way I'm suggesting, so they can sit on their mat without having do be doing the same thing, as long as they are not disrespecting themselves or others.
This is a key element for a lot of youth yoga, I find. Autonomy is something many have not learned or practiced. Freedom of choice and exploring that choice without judgment or helicopter guidance is important.
And they love it! They love testing if it's true that they don't have to be in tree pose when everyone else is. They love doing tree pose differently or maybe in a goofy manner without fear of being chastised.
Yes, does that open the space up for some disarray and mayhem? Sometimes. But free expression and creativity can look messy on the outside, while those on the inside of the circle understand that practice is not perfection and that's the point.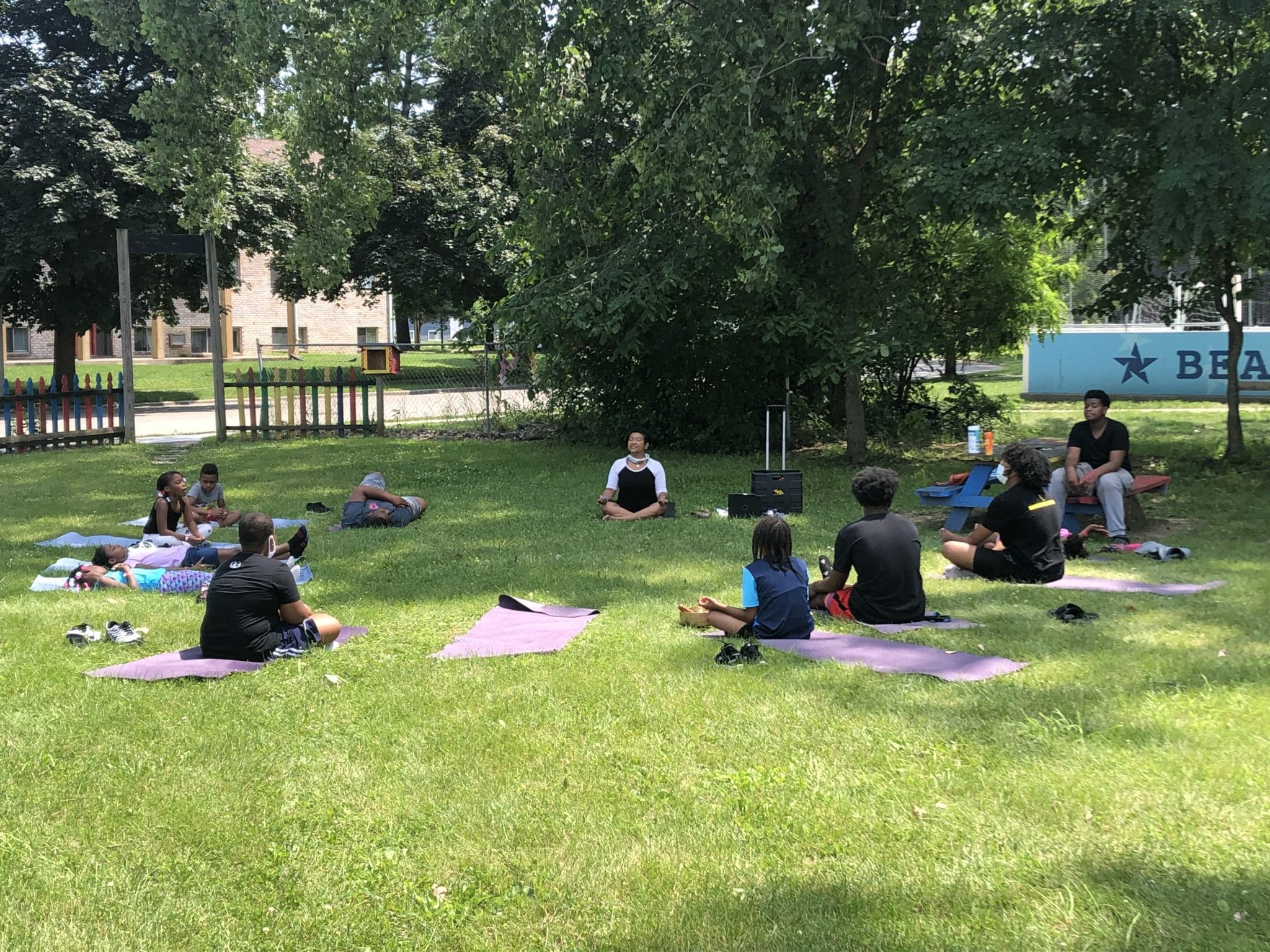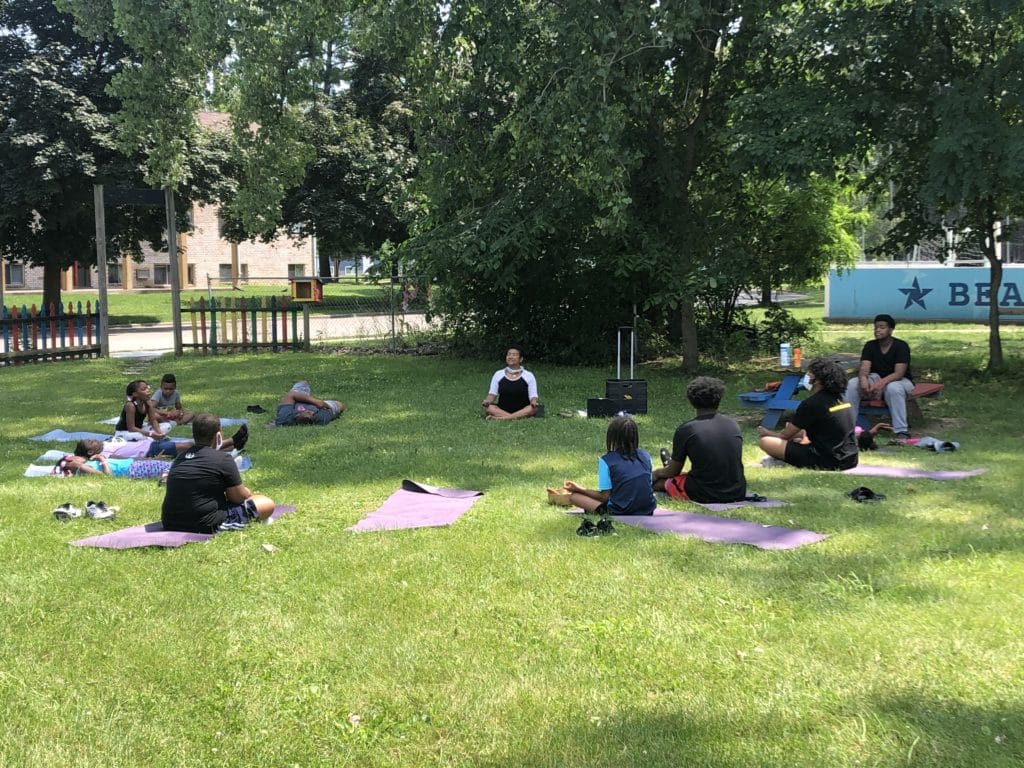 This group ranges from ages 5 to the upper teens, so I break it up into two age groups. We explore breath with a Hoberman sphere. And it's presented as, "you share what kind of breath you feel like doing today, and share how it makes you feel." It's not a top-down experience. And it opens the door for them to practice, often for the first time, to say what they like and why.
Yoga is a felt sense of being in body, breath and spirit. It's not a thinking space.
To me, children are closer to adopting a felt sense because they haven't had as much time in life being told how NOT to be and are more free to express any way of being because it's all new and it's all natural.
And when allowed to set their own guidelines they tend to choose kindness over cruelty, and joy over judgment.
In that framework, wondrous possibilities open up…. like headstands for the very first time!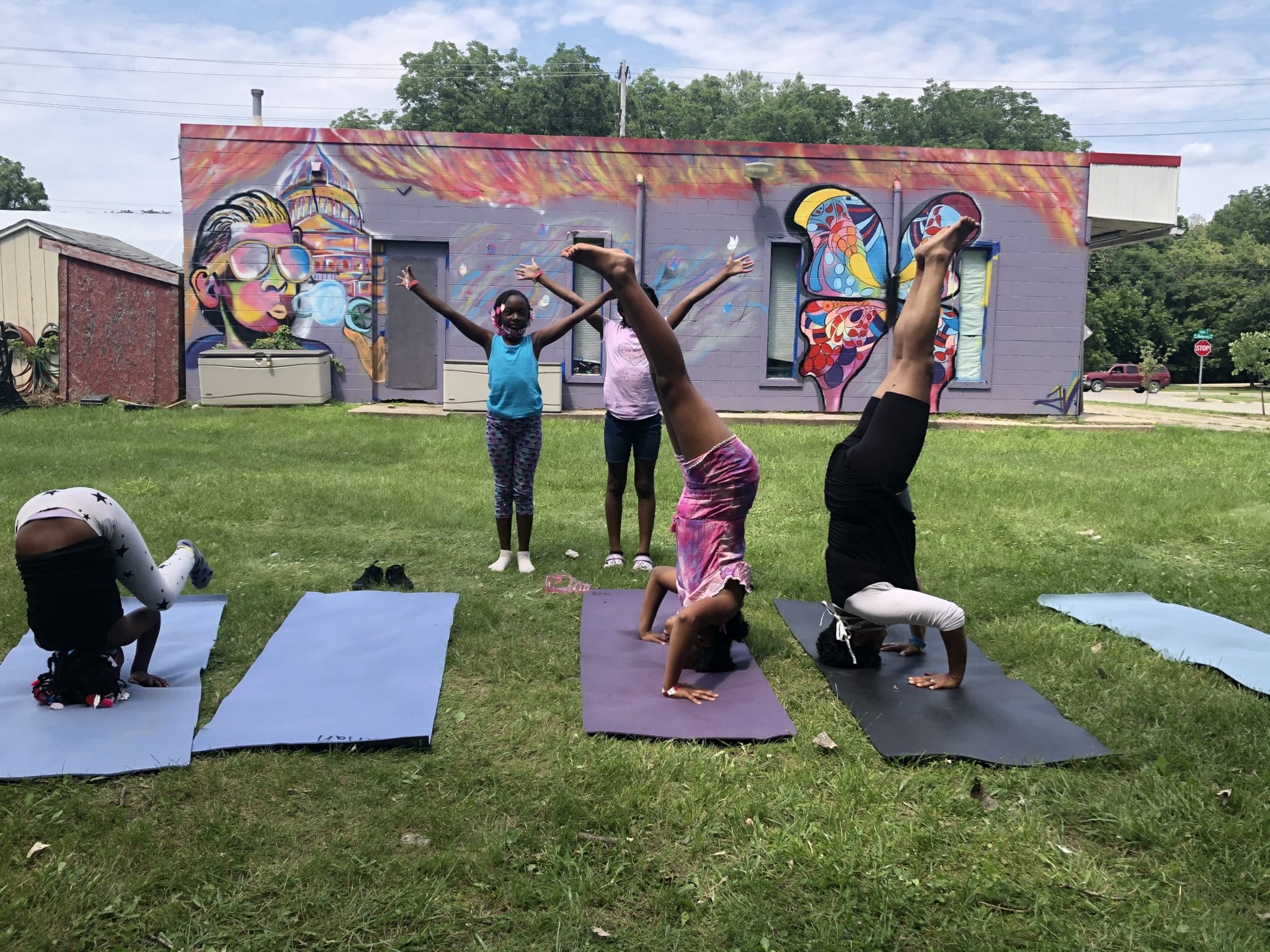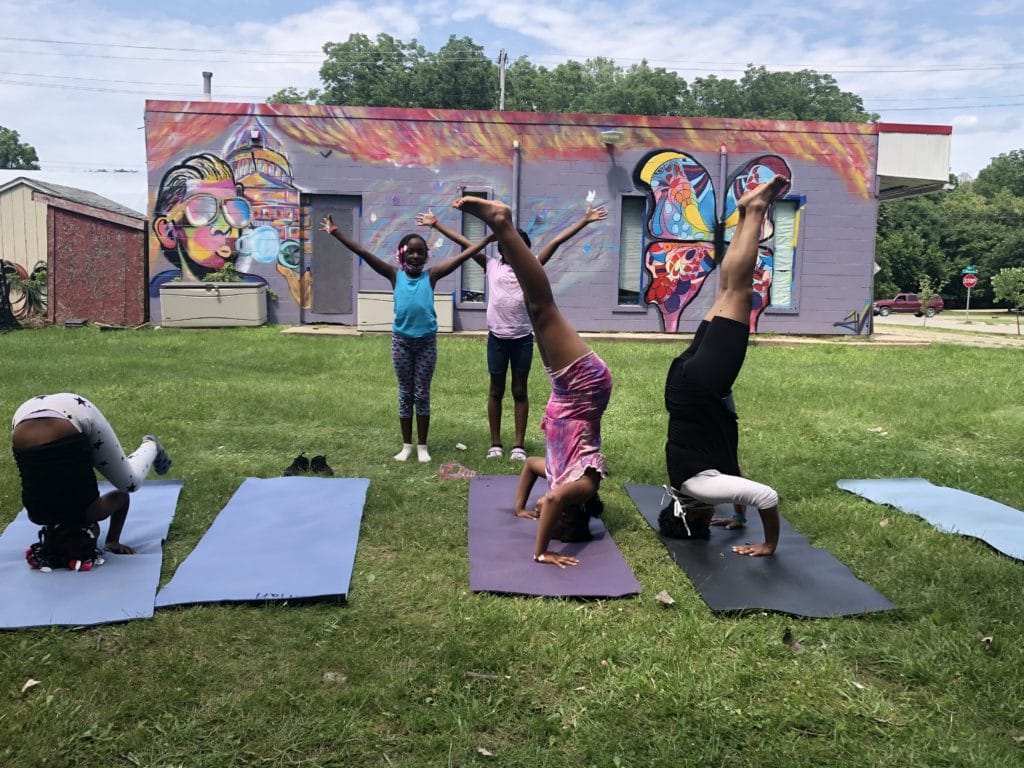 And sometimes it doesn't look like yoga at all! Goofiness abounds. And to the trained school educator it can appear that I, as a teacher, have lost the room.
I have to check myself a lot too, to not revert to disciplinarian voice and dictatorial instruction – "do this now, or this way," "do this because I said," "If ya'll don't [fill in the blank] I'm not going to [fill in some reward or fun thing]."
I have to remind myself, I'm being present with them and modeling the principals of yoga for myself and them: kindness, truthfulness, non-stealing, moderation, non-hoarding, purity, devotion, acceptance, self-awareness and faith.
And guess what?
When I do that, I open myself to receiving from the moment what we all have to share, and we all become the teacher. I lighten up. I smile and let my poses be less "perfect." I feel the joy and silliness and wonder of discovery into life and wow, I hope I never forget to keep living that way!
If you would like a yoga or tai chi program for your school or organization, contact us HERE