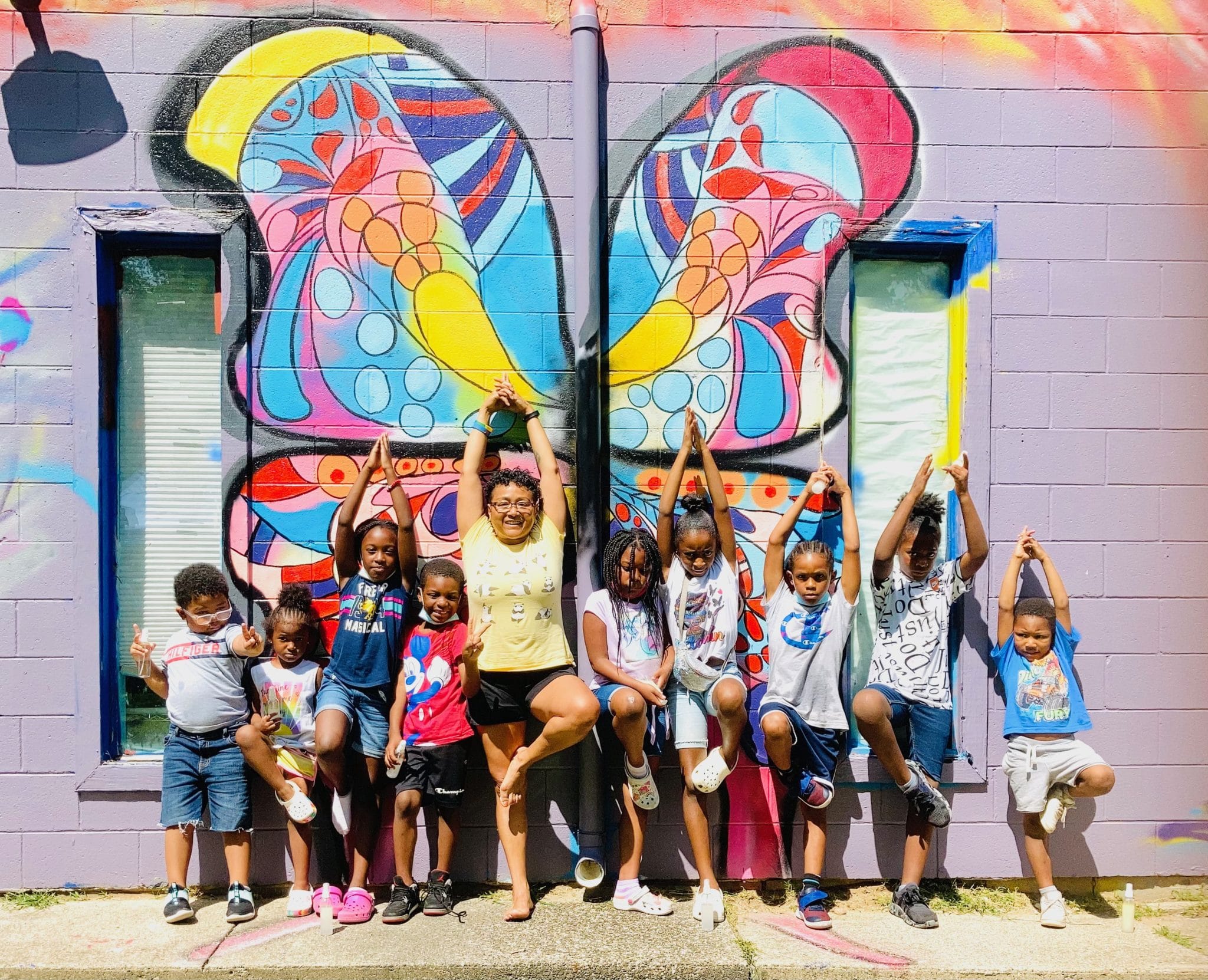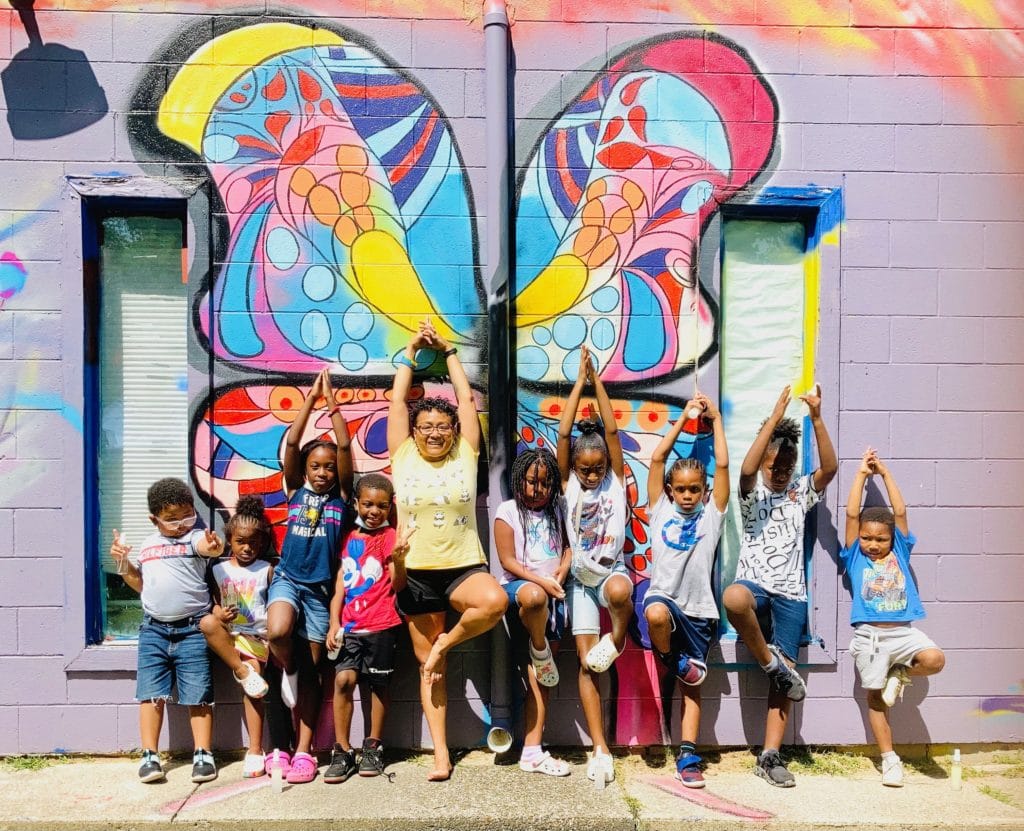 The final day of a summer yoga program with the South Side Community Coalition offered so many nuggets of wisdom to me, and I hope the youths.
Let go of the plan.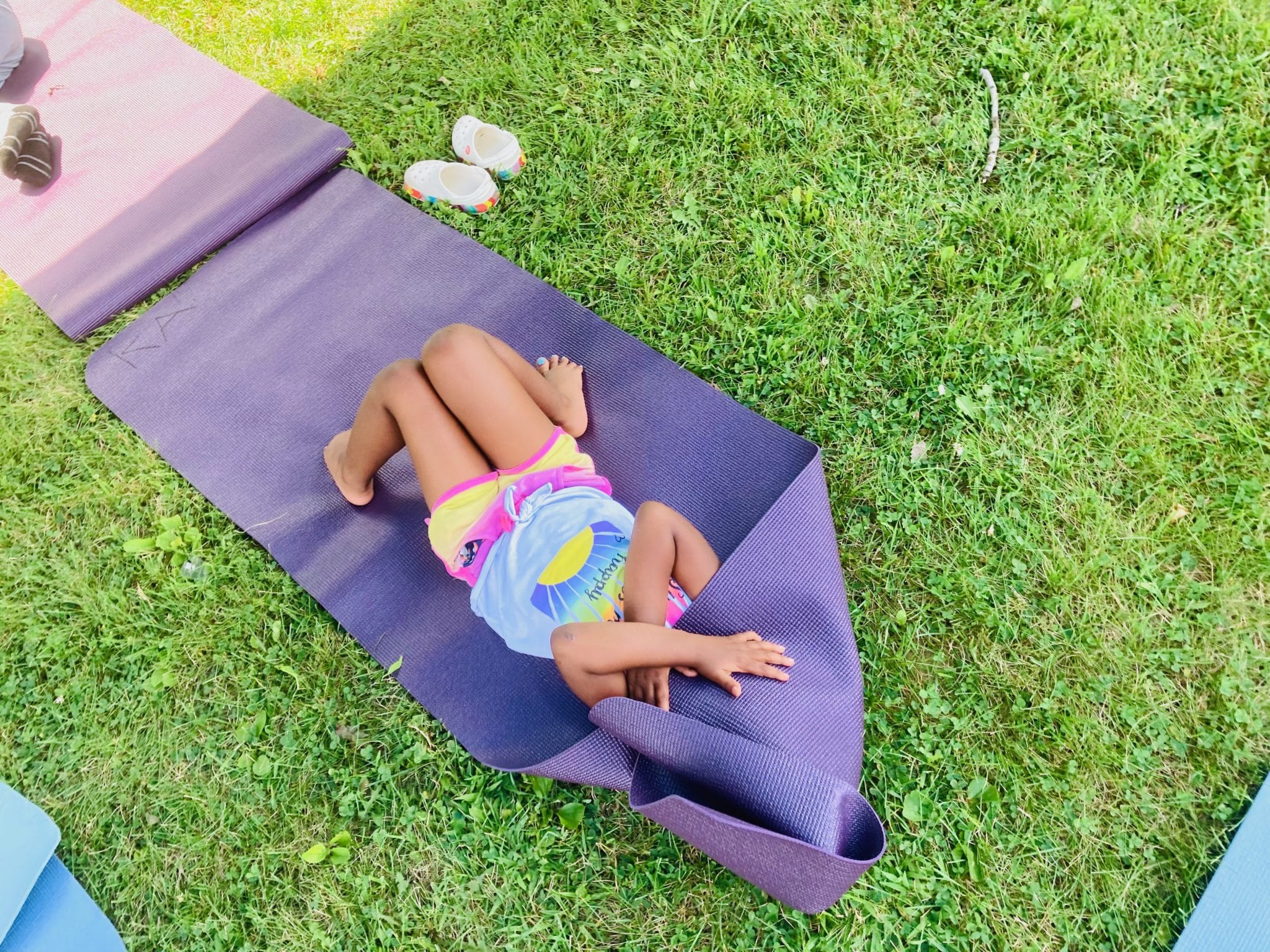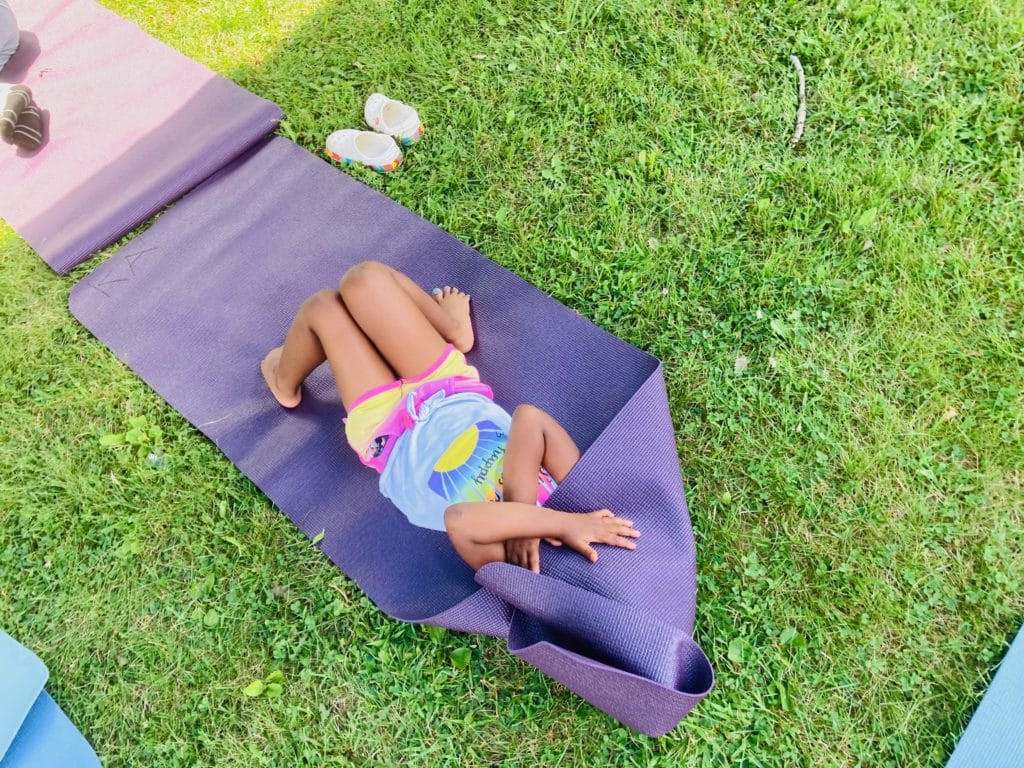 I was holding very tightly to the plan for the summer.
I wanted adults to feel they were getting their "value" from the program and demonstrable skills at the end.
Focus, Calm, Patience, Respect, Flexibility.
But guess what? No one can demonstrate that after four sessions, much less children from ages 5 on up!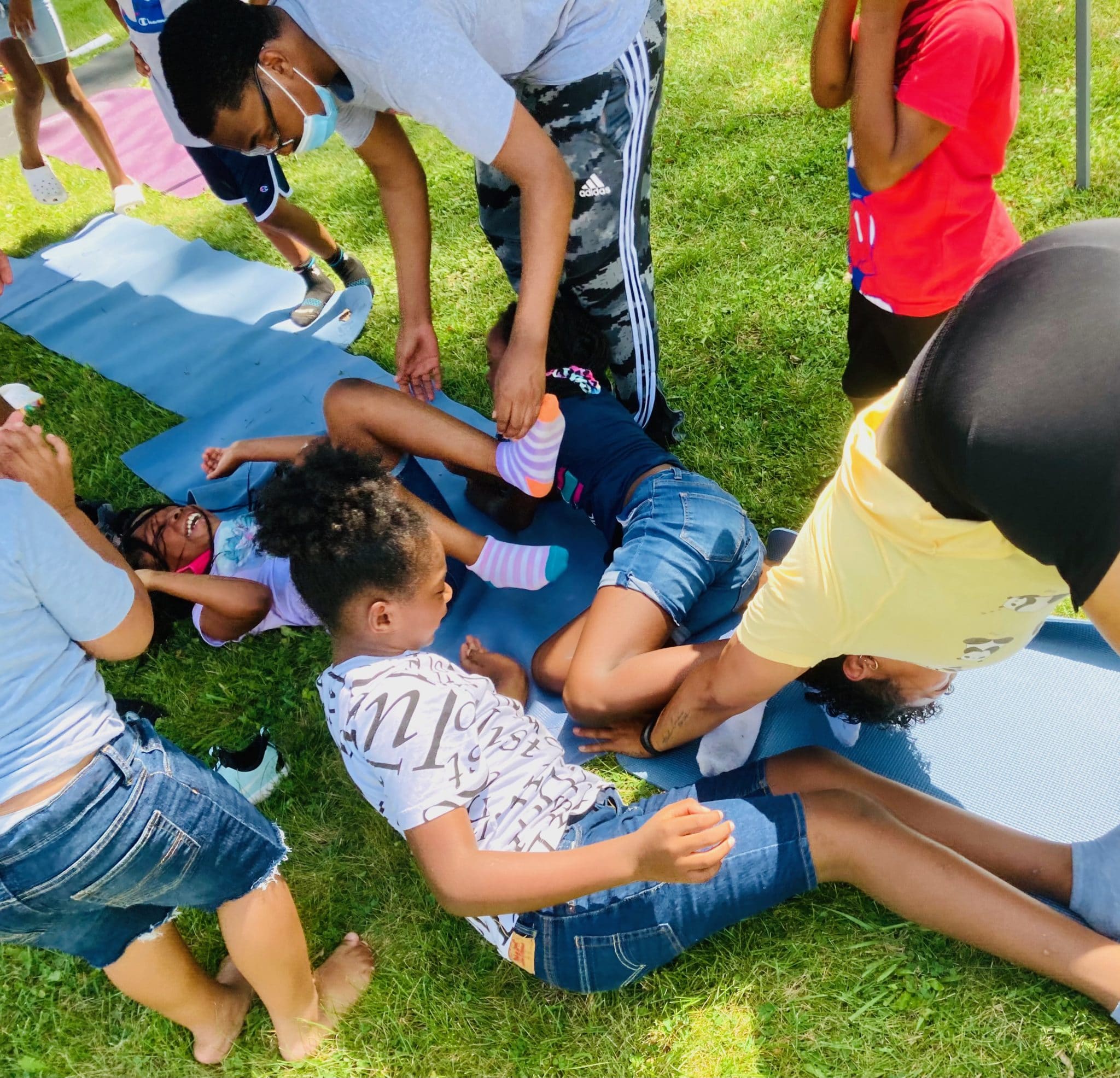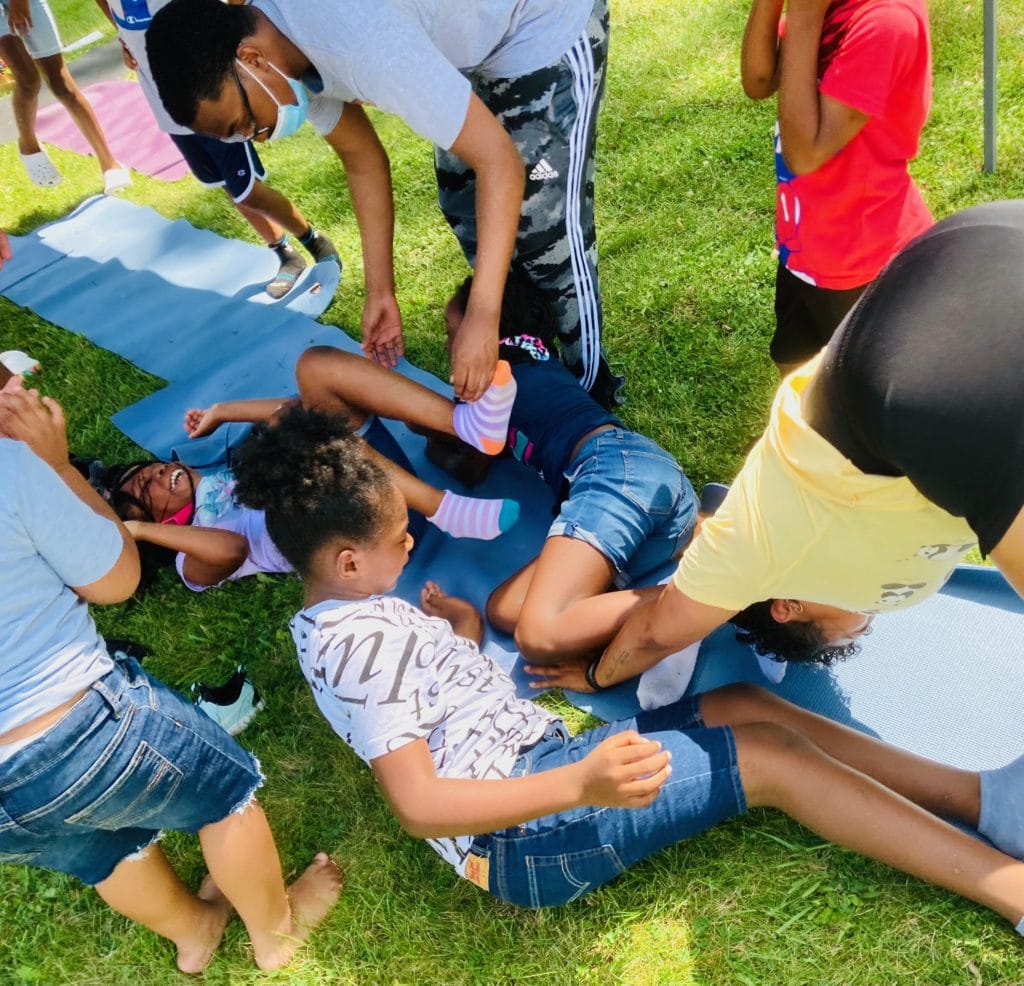 And when I let the plan be more loose, the young people got to feel less rigid, more forgiving, more helpful with one another.
Don't try to do too much.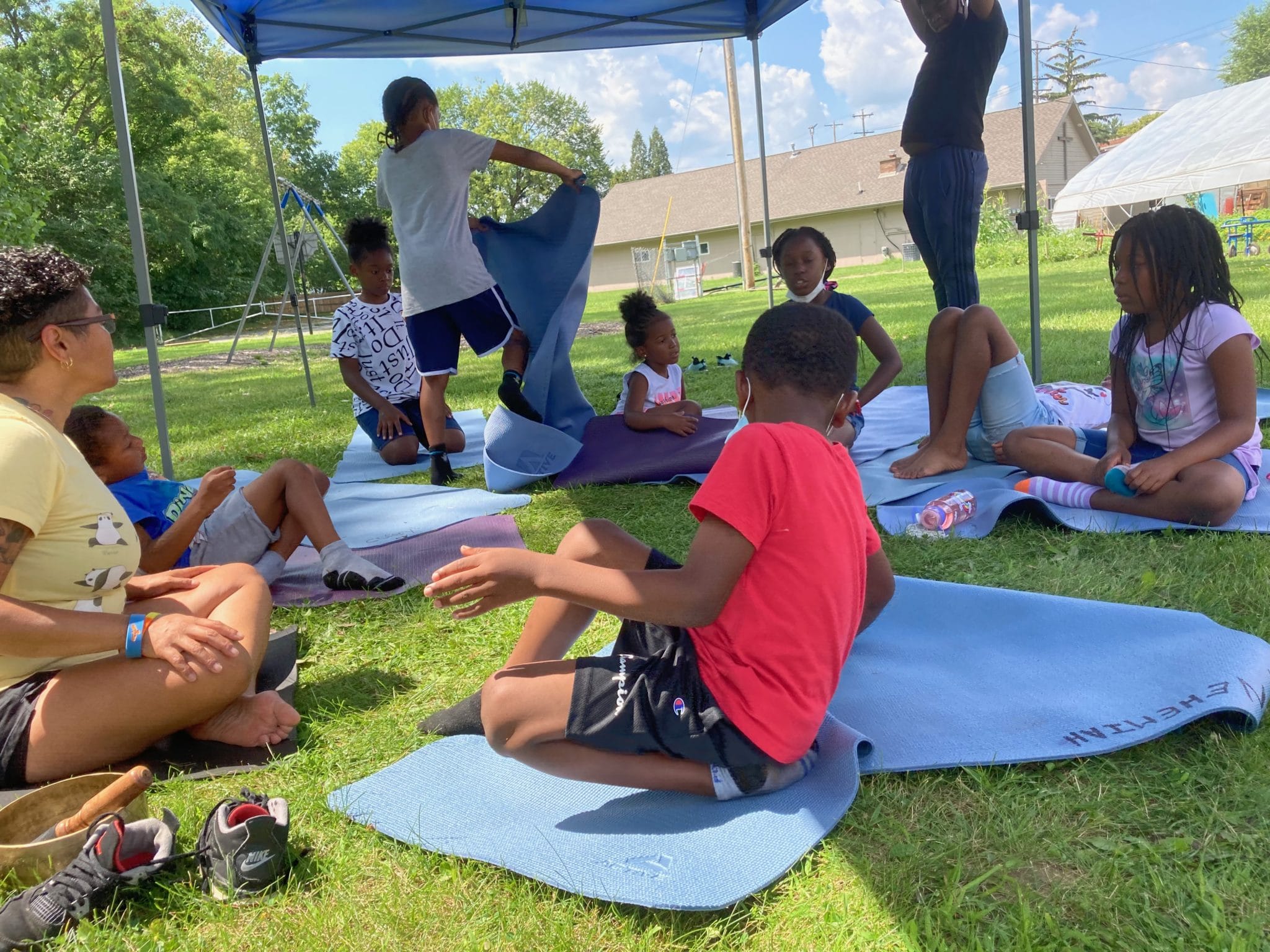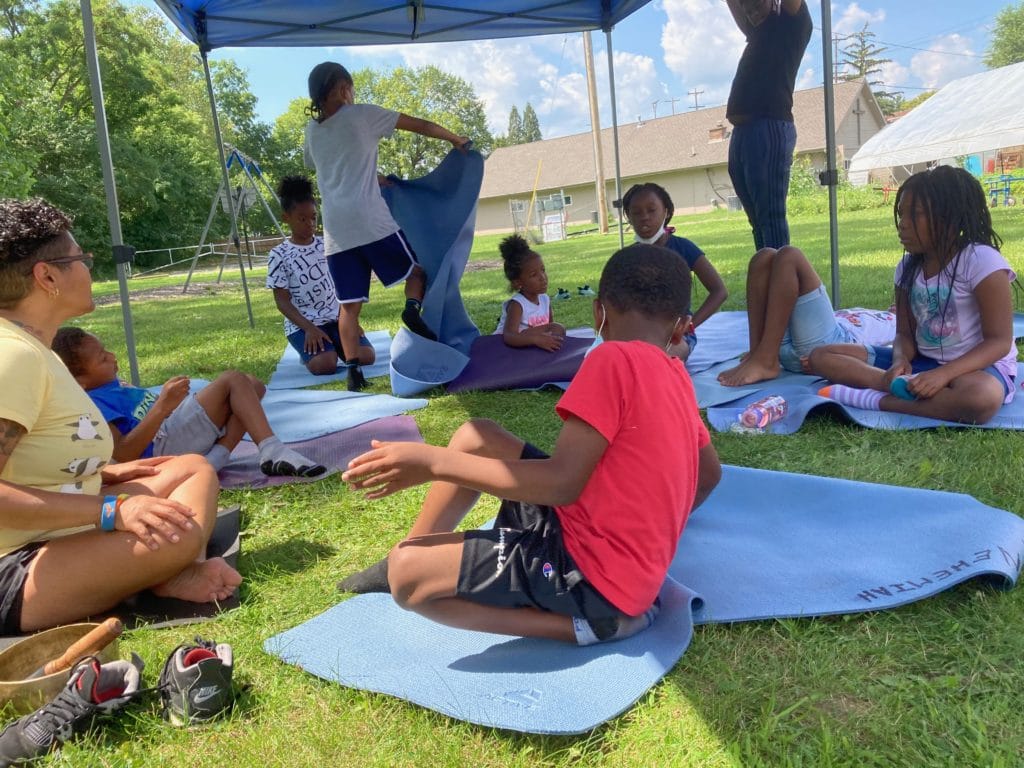 The name of the game with working with young people can be have a backup and a backup and more backup plans, options, exercises, props.
But I can then have too many things and it can send them all into sensory and emotional overload.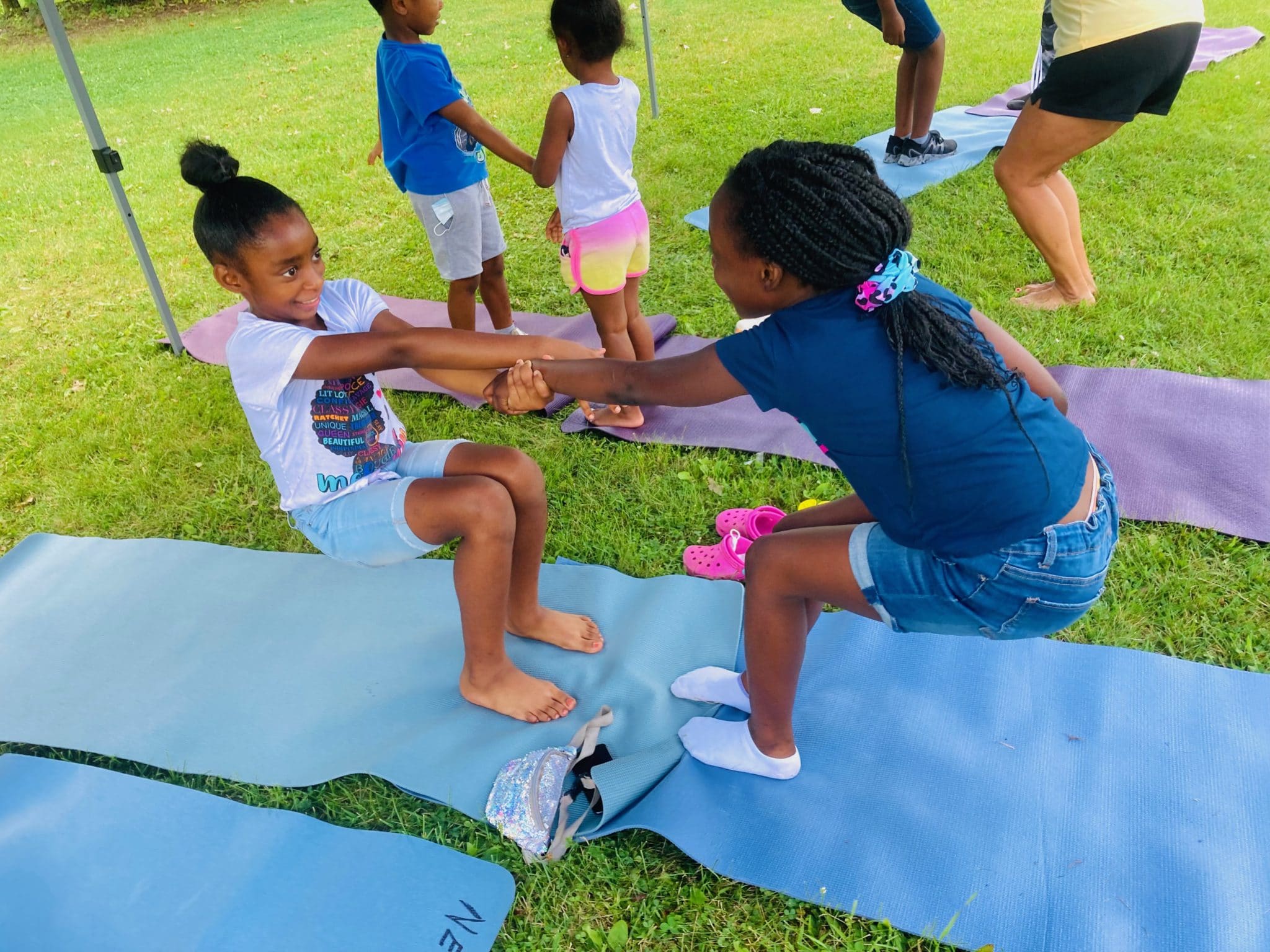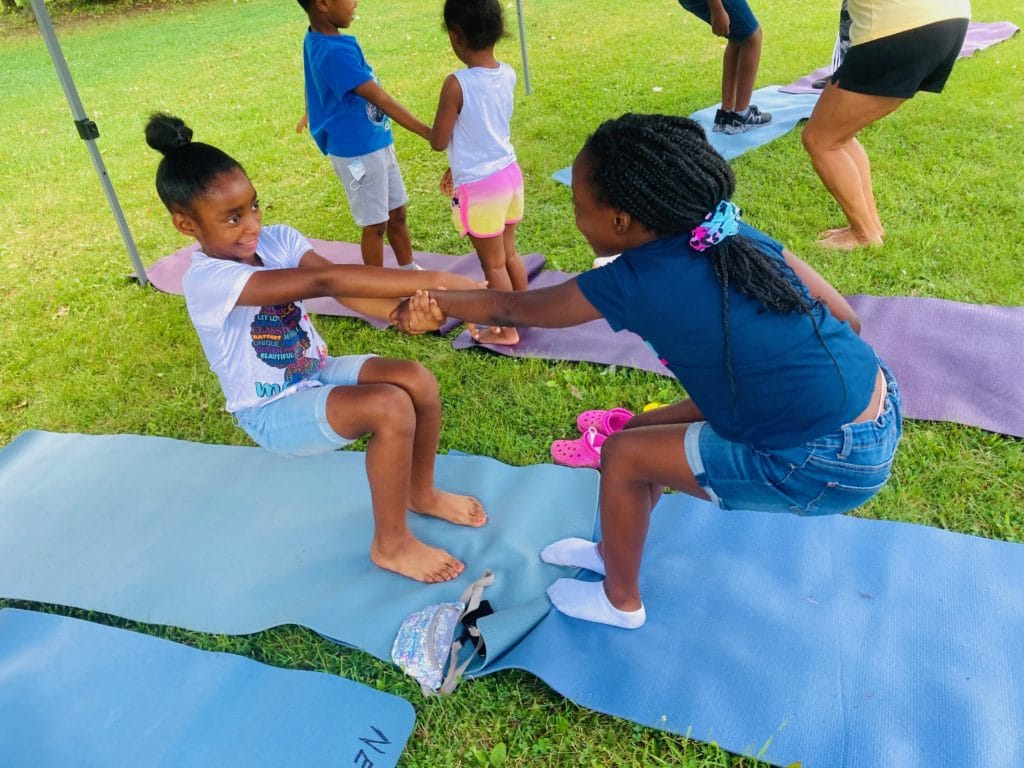 When we just did a few exercises – partnering, singing bowl fountains and aromatherapy bottles – it was contained and less chaotic.
And guess what? They liked it and were engaged.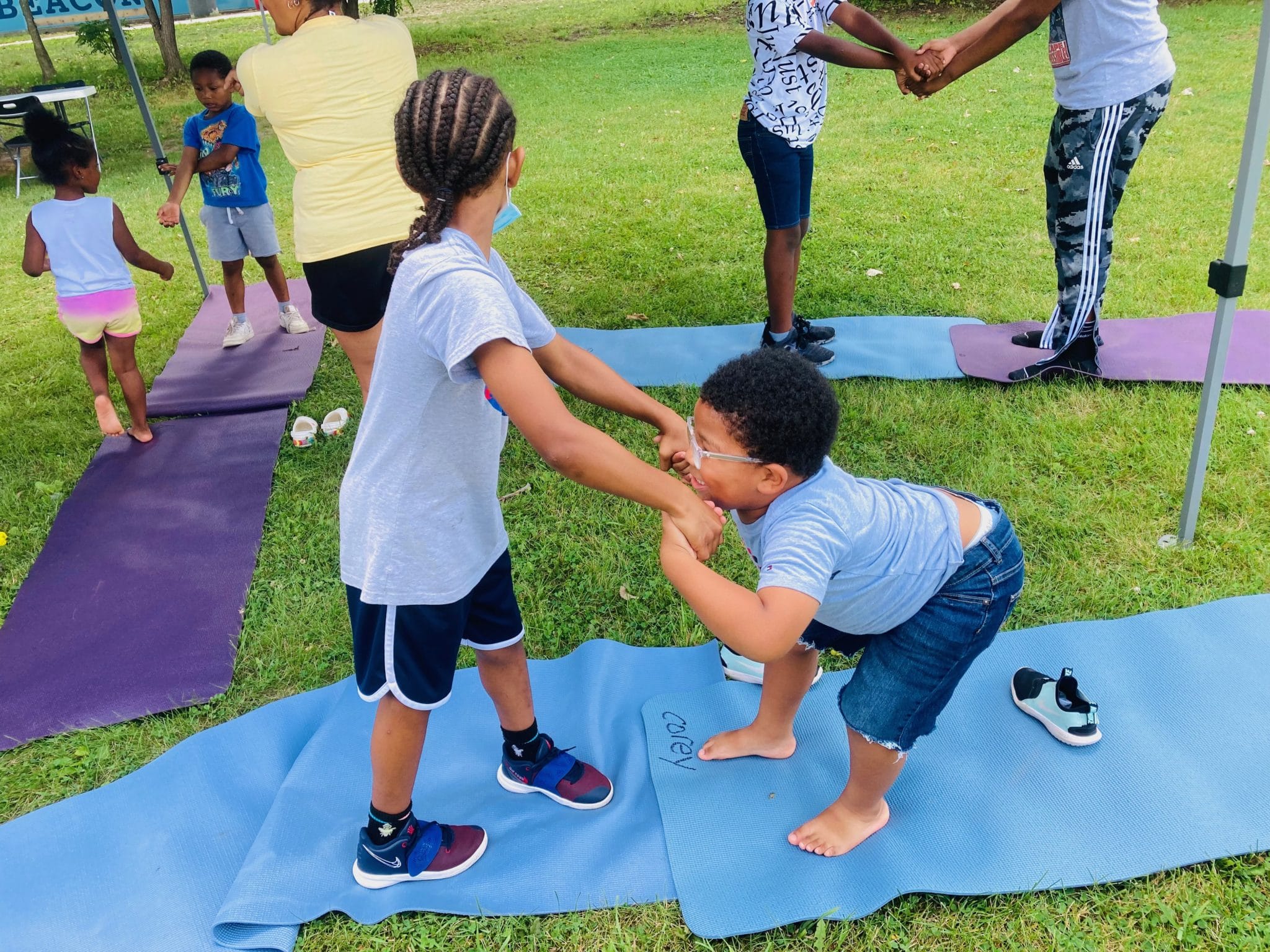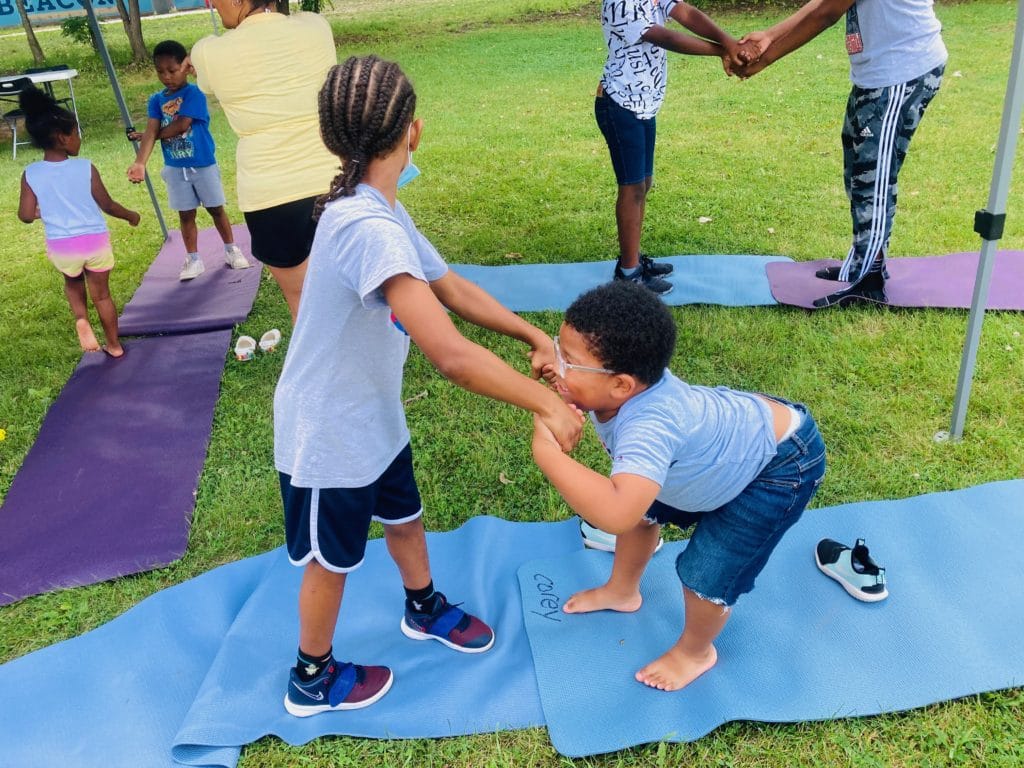 They didn't tune out and nor were they clamoring for what's next. 
Give them room to show me, not me show them.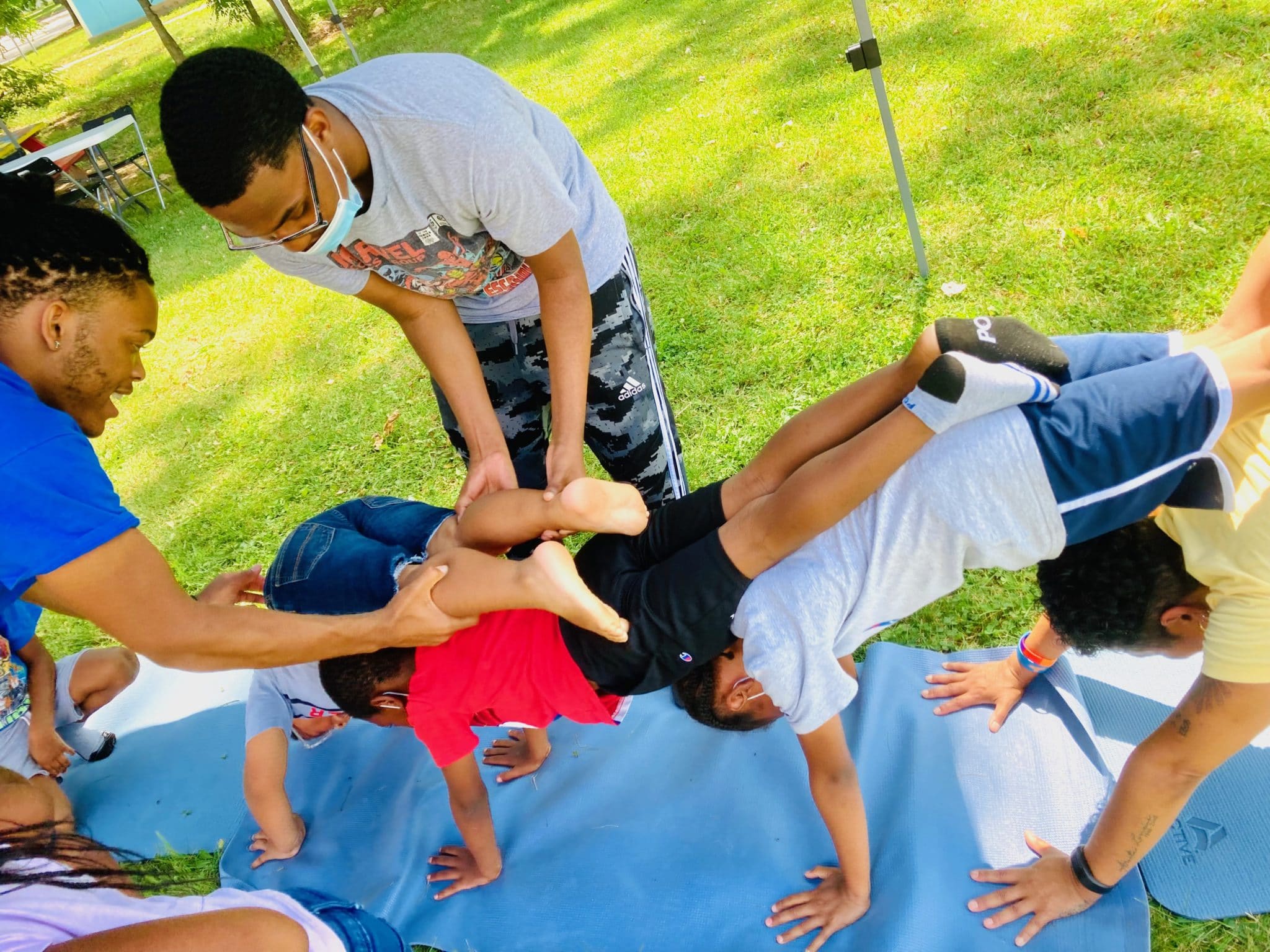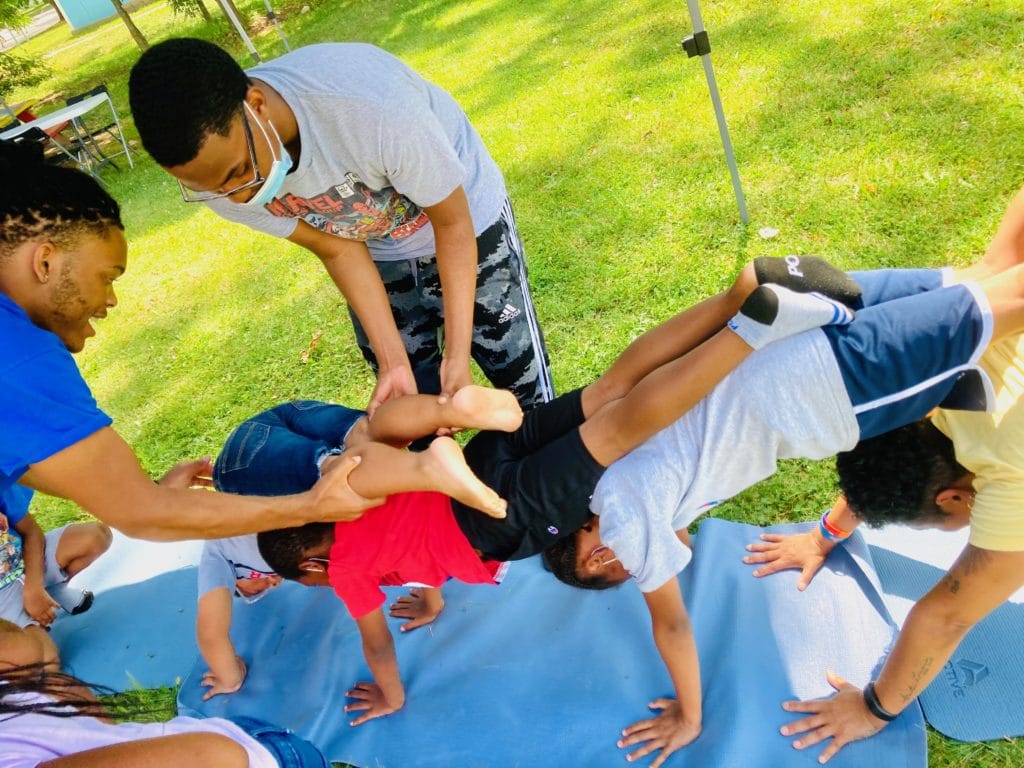 Allowing them to partner with each other and me, let them start to practice autonomy and care for one another.
I got to see so many acts of kindness. Young people helping young people, not bossing them or shaming them, is a beautiful thing.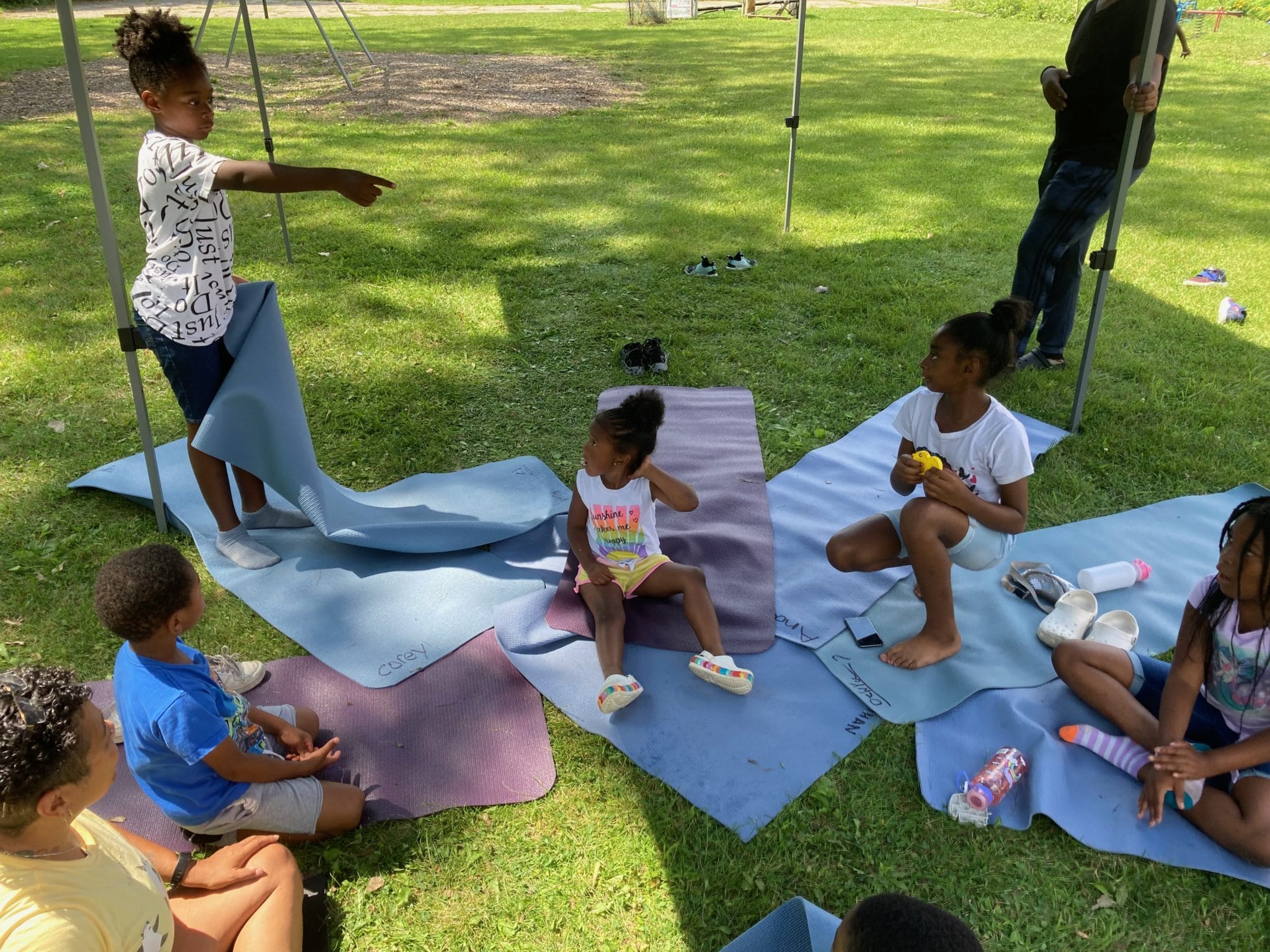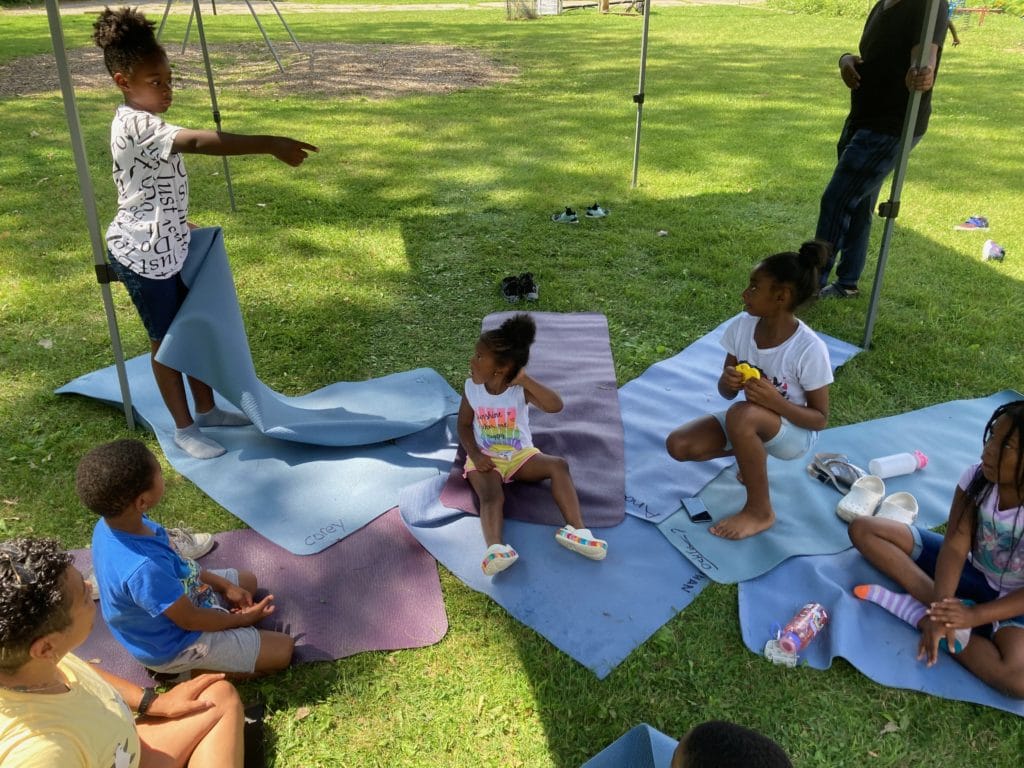 Not saying it happens perfectly and cue the violins, but it comes in glimmers.
The young people at the camp showed me they can help those smaller than themselves, they can celebrate when they collaborate well. And, they can encourage each other. 
Expression and feeling.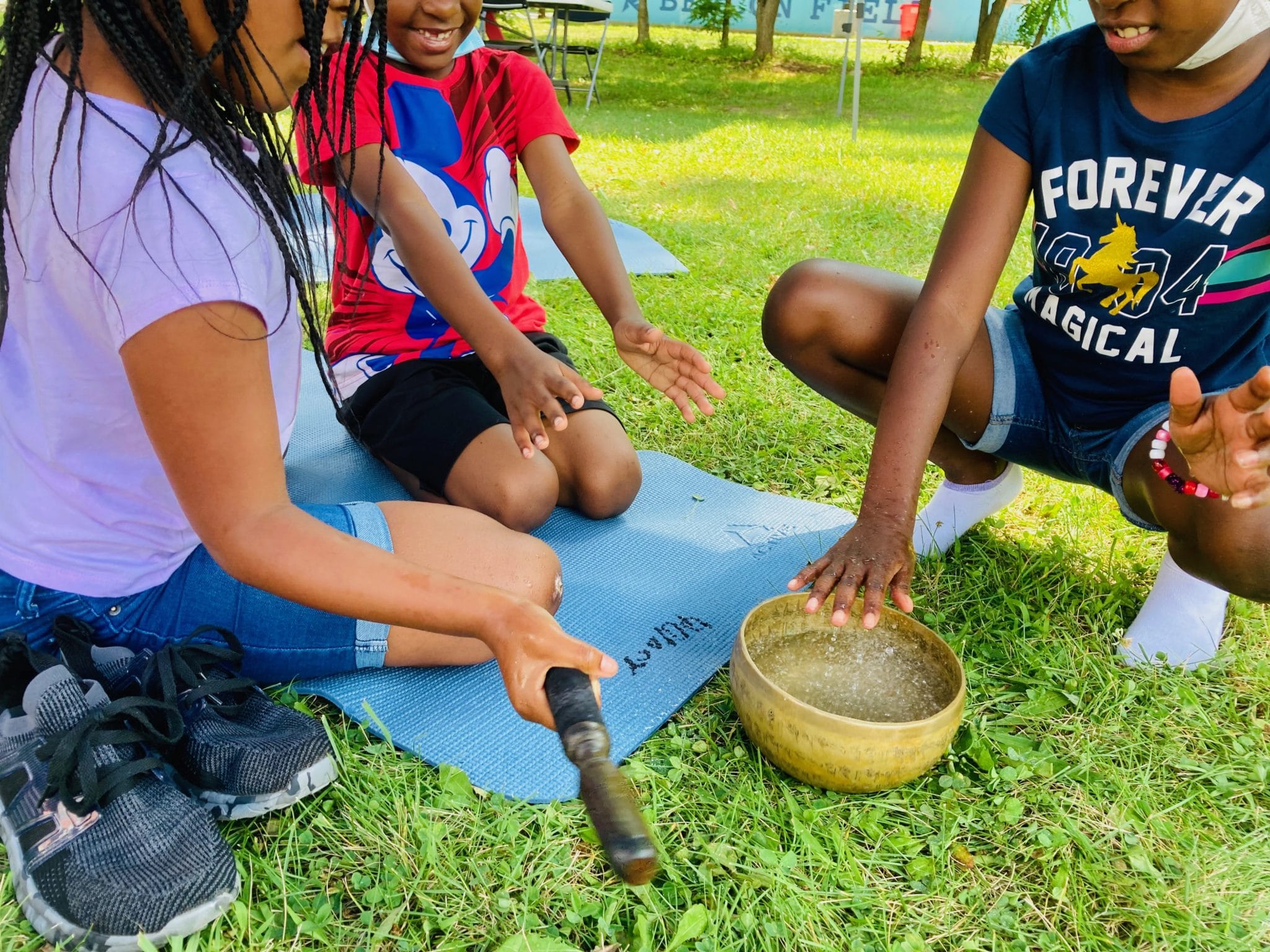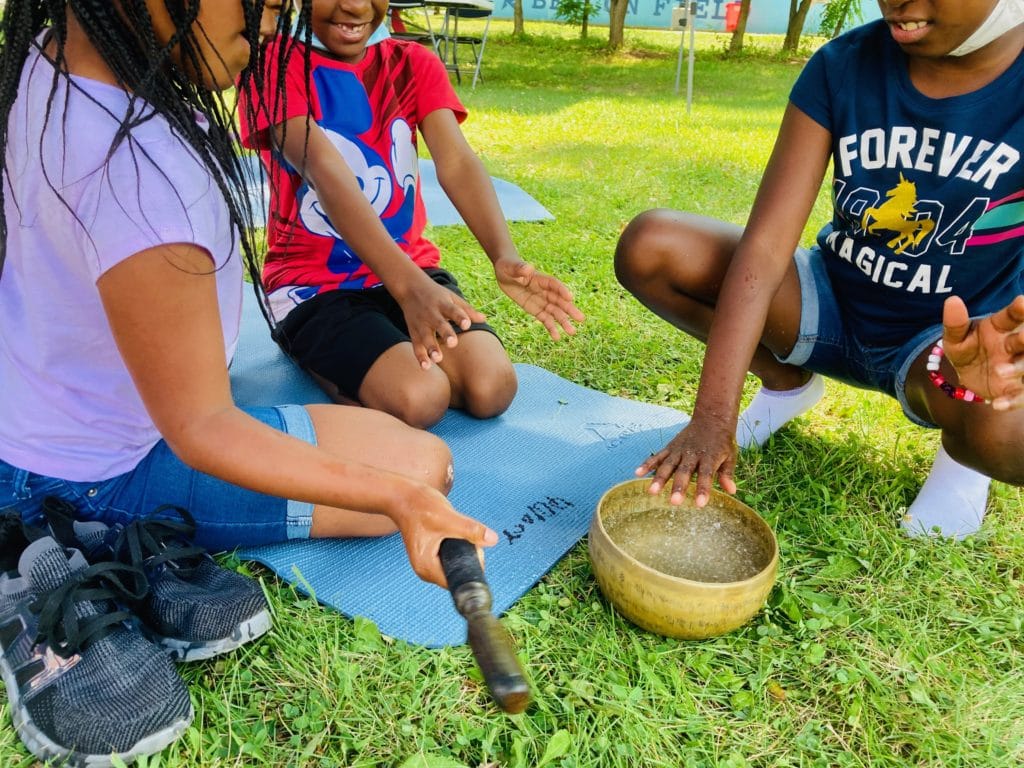 We say express yourself, a lot.
We want young people to learn to express themselves. We want them to respect the expressions of others.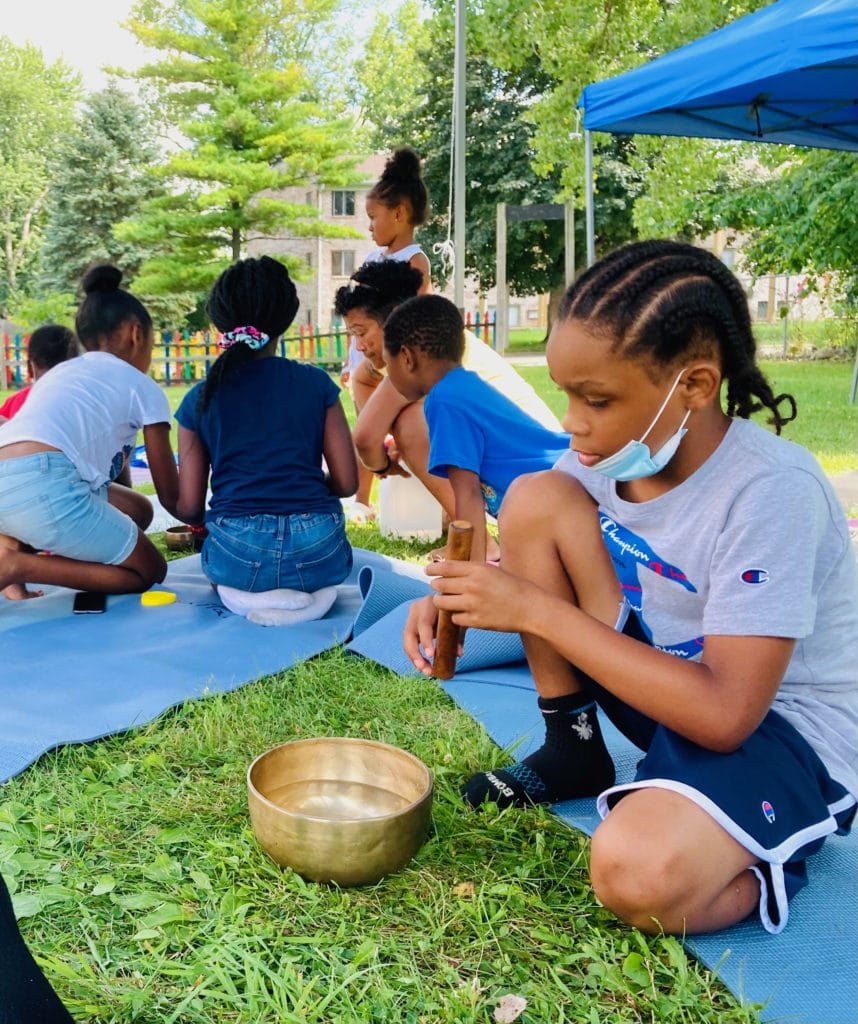 But expression and feeling are two different things and they have nothing to do with thinking.
We are inviting them into their felt sense – their sensory being. And that's scary.
I like to use wonder as an invitation into expression – feeling and expressing something they've never experienced before.
Can you see sound?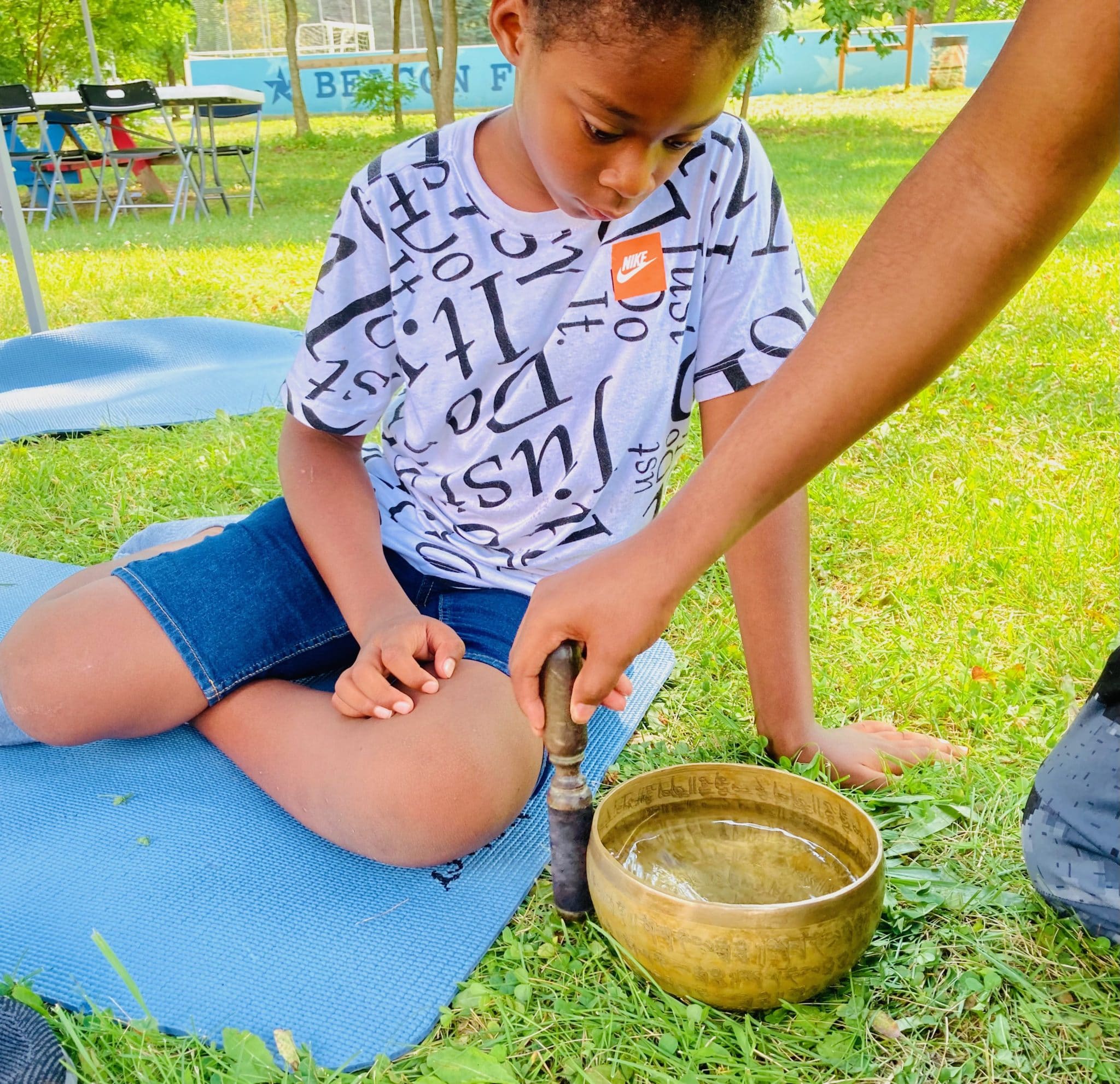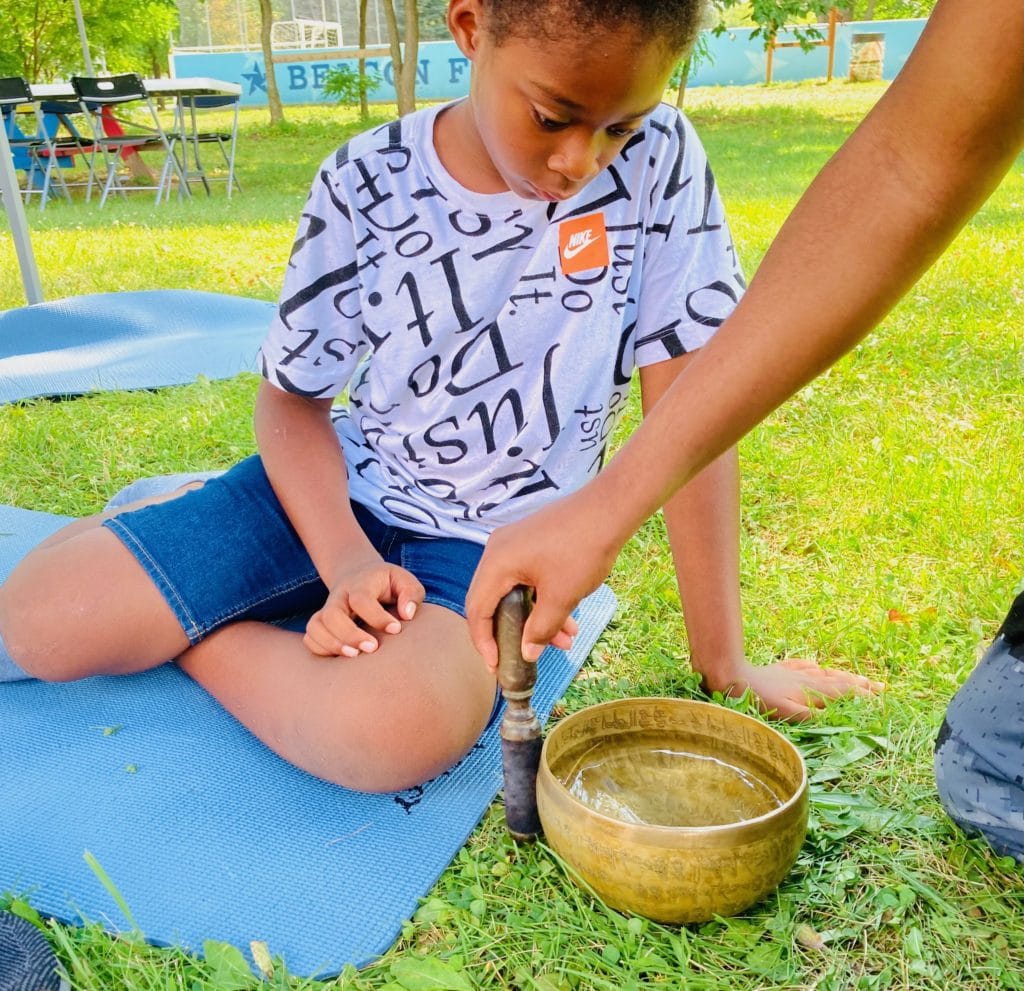 The singing bowls turning into fountains was a great example of watching wonder be absorbed and letting them all have time to feel it – not DO it.
Feel the water. Feel the vibrations in their hands or anywhere else in their bodies and not ask them to interpret it, analyze it or control it in any way. Letting the sound and vibration course through them as an expression invites creativity and acceptance and non-judgment.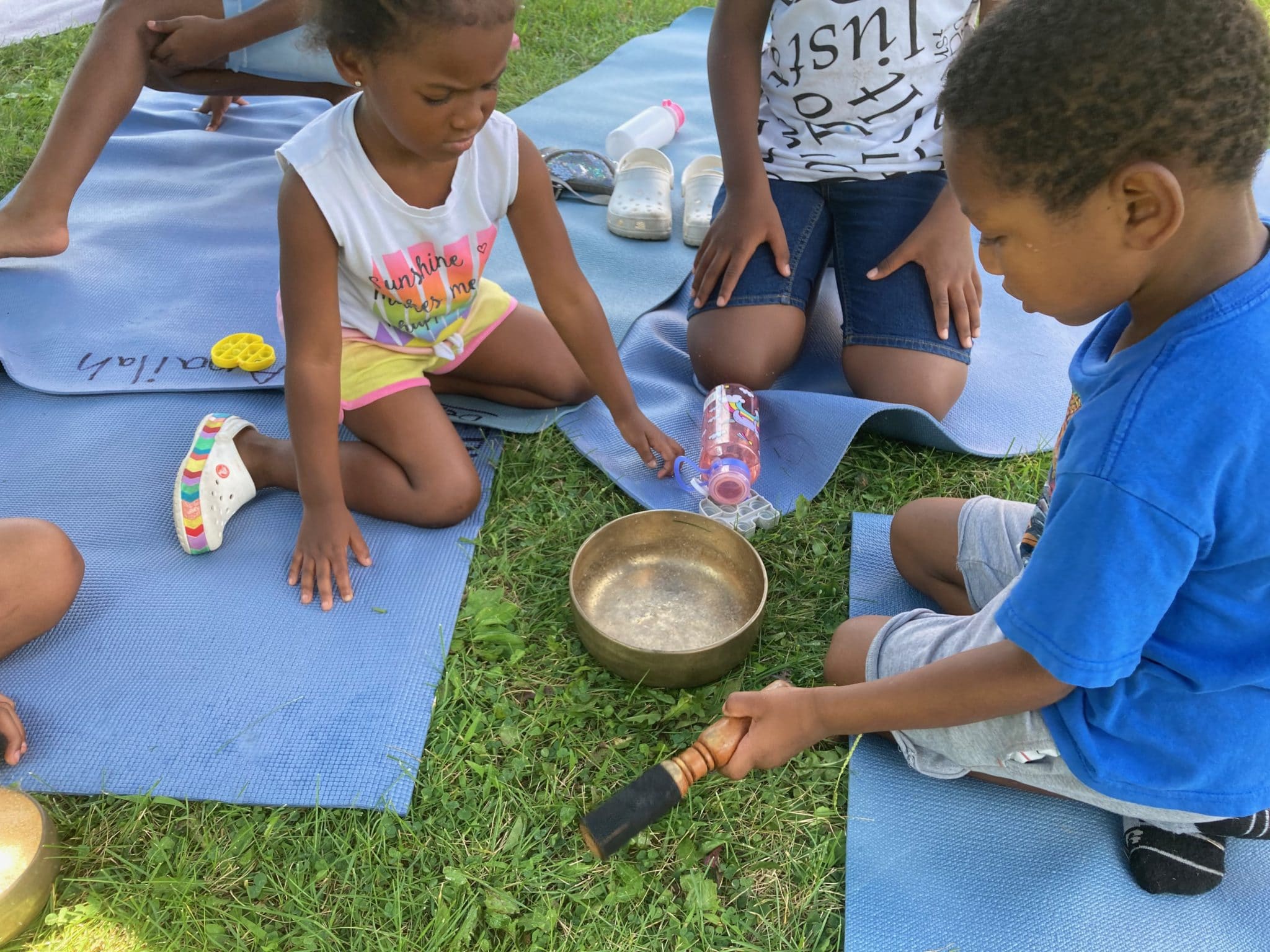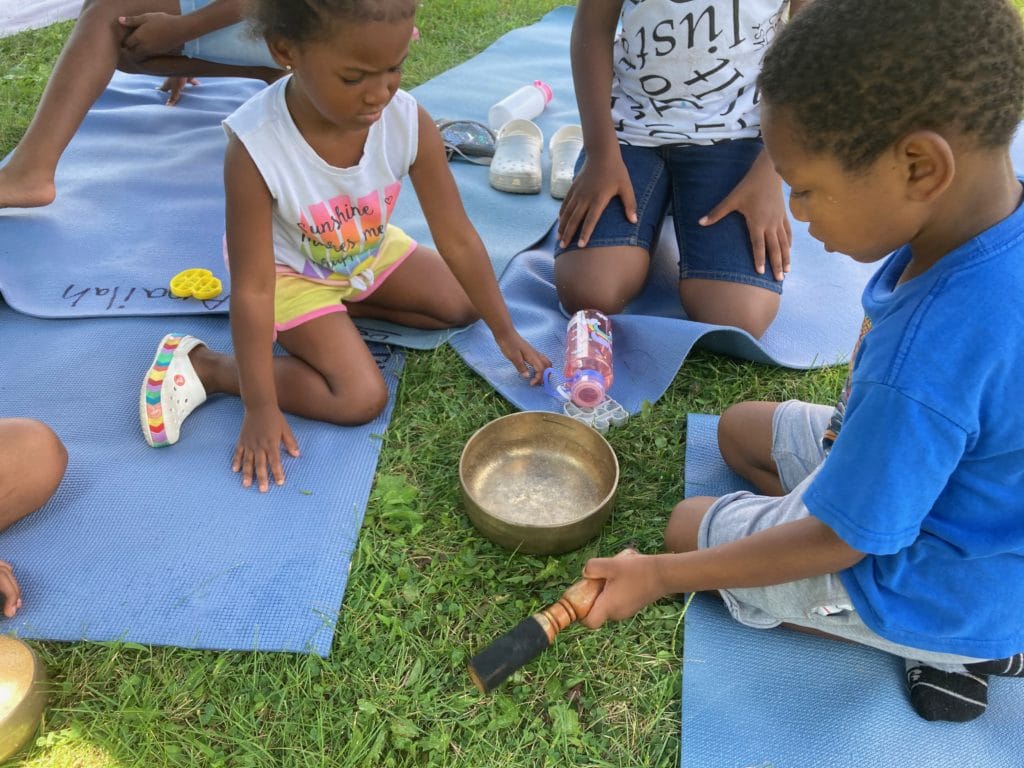 And they all showed me they are thirsty for all of this.
Practice, not perfection
I love, love, love sharing yoga, meditation and tai chi practices with young people. They always wind up showing me more about being than I could ever show them.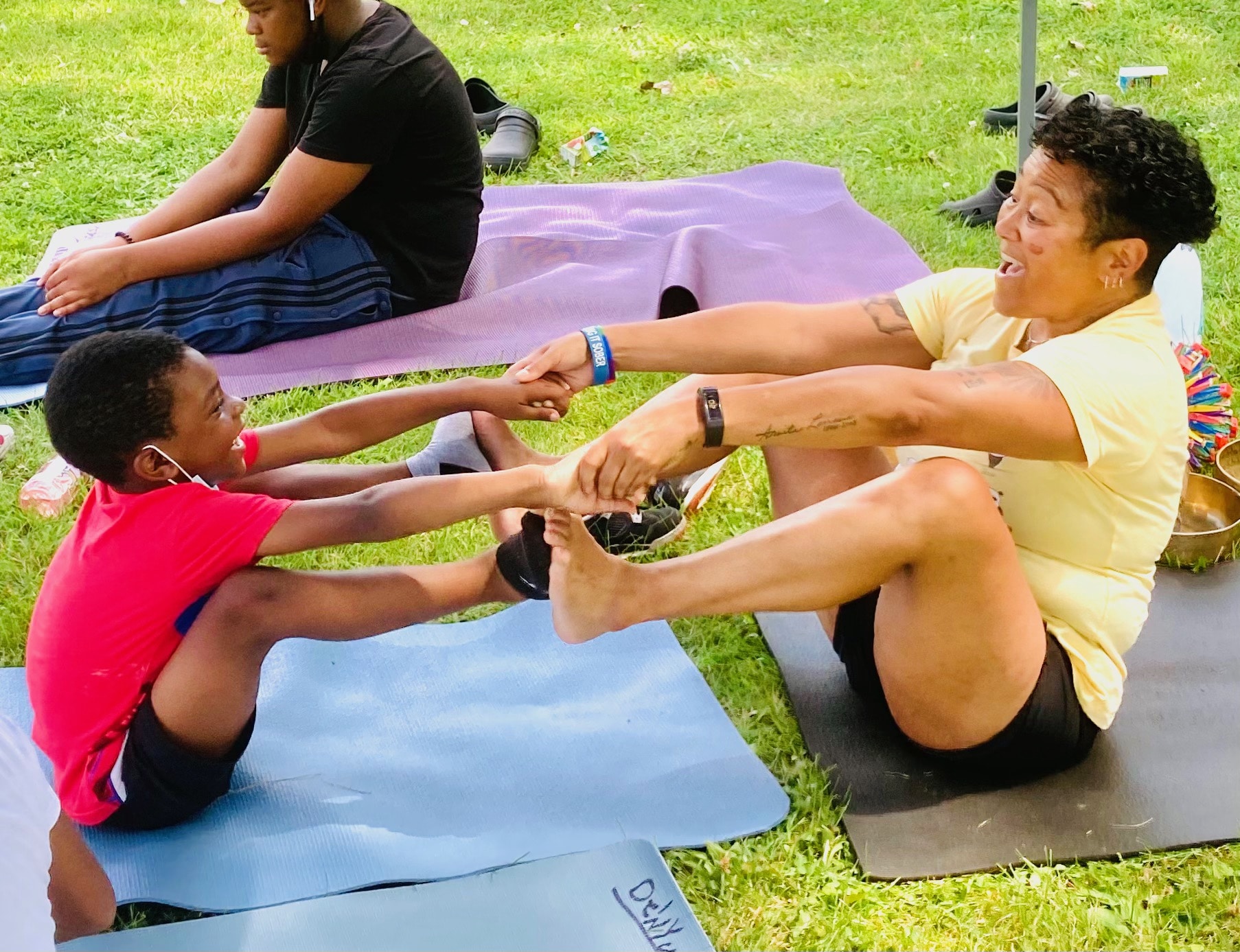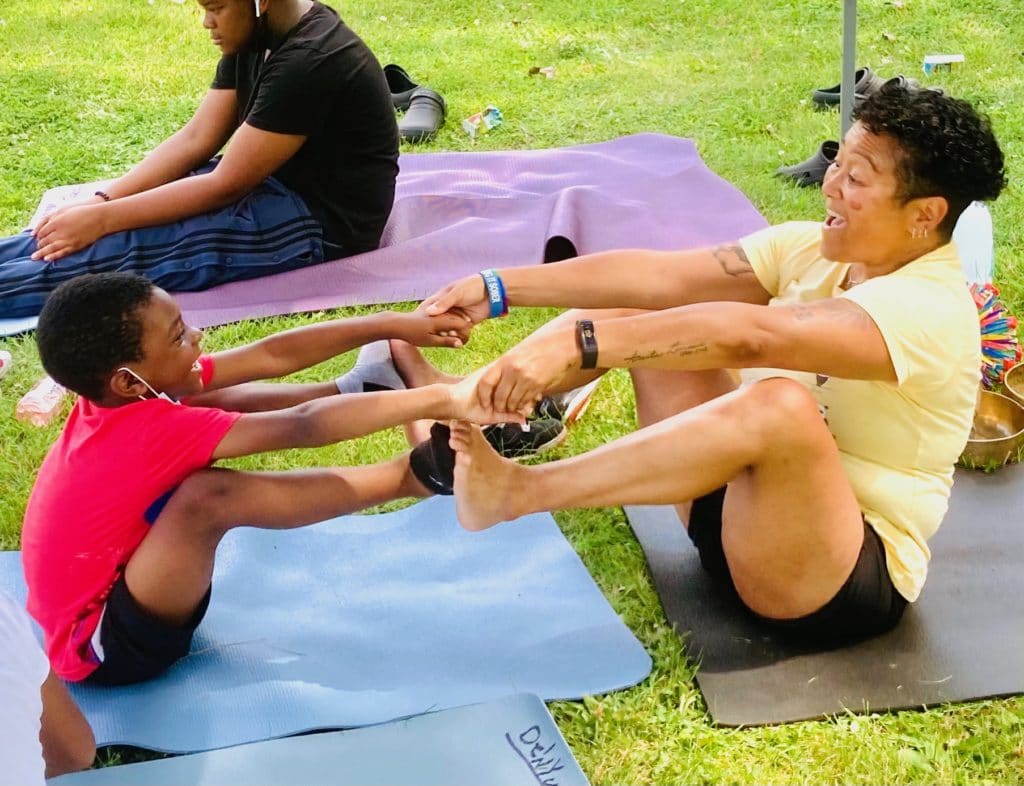 Key reminder is I'm helping them learn to practice, not be perfect, or win, or master anything. Just practice and feel what applying practice feels like. So, not many can show their families a "perfect" downward dog, or even express how yoga helped them focus or find quietude. But they can feel inside of themselves the ripples of a moment of compassion and care, and exploration and joy, of freedom and wonder.
If you would like Just B Yoga to provide a youth program for your organization, REQUEST A BOOKING.